Same Sex Couples Can Foster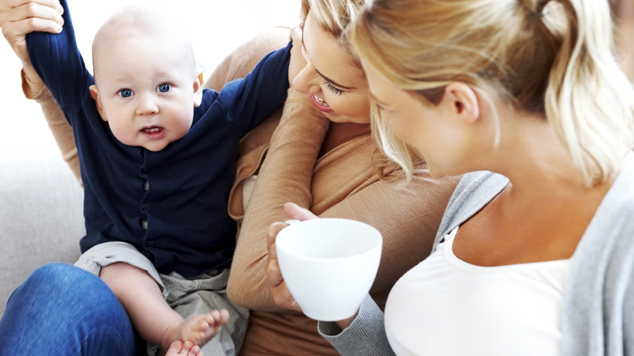 Same-sex adoption in Australia might be illegal in some states, but fostering certainly isn't.  Key Assets, a Fostering Agency here in Australia, is calling out for same-sex couples to change the life of a child in need. Speaking to the organisation, it seems apparent that most same-sex couples don't chase up foster care because they assume they're not entitled to do it.
"This is not true, and we welcome same sex couples in Key Assets. Key Assets looks for carers who are flexible, caring, patient and accepting of others. We don't eliminate any applicants based on sexuality, gender, race etc. In fact, we want to encourage diversity in our carers."
Lesbian couple Sharni and Claire already foster long-term through Key Assets, and brimmed with overwhelming passion and pride when chatting about the two children they care for.
"We've been together for six years, fostering for about five years and we've had our current kids for four years", explained Sharni.
"It's amazing, there's going to be hard days, it's a lot of work, it's a lot of effort but there's amazing things that come out of it. We got given a four year old and an 18 month old."
Helping to turn two unresponsive kids into happy chatty children has been a journey that the two can't quite put into words, Sharni painted a picture of what the kids were like and where they're out now.
"The 18 month old lied in a cot, sucked his fingers and stared at the ceiling, he didn't respond to his name, he didn't respond to anything, there was nothing. Both were completely non-verbal and we didn't know where to begin, and they've just come so far, they've learnt so much and we've learnt a lot about them".
Key Assets, Sharni and Claire all admit it takes a special sort of person to delve into fostering, with the couple already working as nurses, they emphasised patience and optimism.
"If the glass is already half empty it's going to take a lot. If you're optimistic and patient then you'll get far. All the good carers I've met have a great sense of humour and just press on!", explained Sharni.
For those that might find full time fostering initially daunting, part time fostering is also available, offering respite to those that need it.
Recruitment and Panel Manager for Key Assets, Deanne Gardiner, emphasised how much the agency would love same-sex couples to help out.
"Absolutely [Key Assets] are very interested in recruiting same-sex couples. This is recognised as a possible growth area due to the limitations and preconceptions that same-sex couples can't foster".
If you're interested in becoming a foster carer, find out more information here.
Nadine Walker
image: stock image