Same sex formal sees donation spike after boycott backfires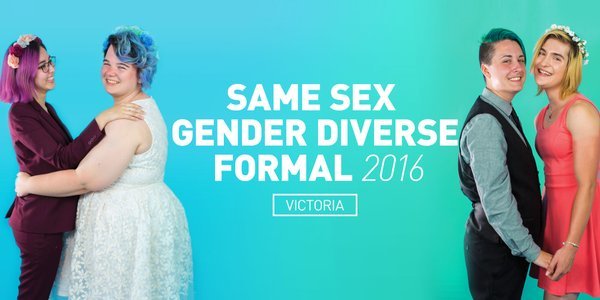 Victorian LGBTI+ youth support organisation Minus18 have announced they have surpassed their fundraising goals for their annual Same Sex and Gender Diverse Formal and are planning to expand the event.
The news comes just days after a Facebook group publicly planned a boycott of the event, encouraging members to buy up tickets so that queer kids could not attend the event.
The page, 'STOP SAFE Schools Coaltion', posted a direct link to Minus18's Facebook page, urging members to snap up the tickets to "protect" youth from the queer-friendly event.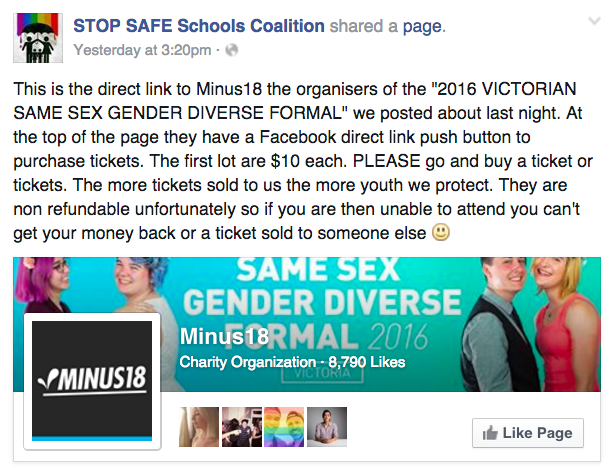 The attempted roadblock seems to have backfired tremendously, raising over $27,000 for Under18. The group had been aiming for a target of $15,000.
"We're looking at the logistics of making the entire night free," Minus18 CEO Micah Scott told donors, "We couldn't have done it without you!"
"The Same Sex Formal is going to be bigger and better than ever. Your support, your donation[s] and your messages have given us life over the past 24 hours," Scott continued.
"We have raised more than 600 tickets for the Same Sex Gender Diverse Formal, we won't let hate win!"
The event is now in its sixth year of providing a safe space for queer kids to celebrate their identities with fellow LGBTIQ+ youth. This years donations will go to covering ticket costs at the Victorian and South Australian events this November.
OIP Staff
---
Sources