Sandra Bernhard: Show Business Sophisticate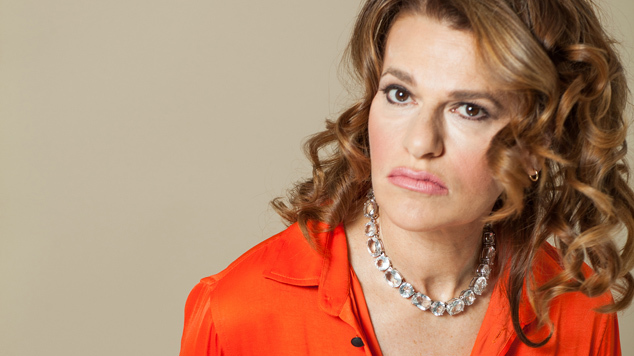 Comedy legend, actor, author and all around star performer Sandra Bernhard is bringing her all new one woman show 'Sandlyland' to Perth in March. Bernhard is renowned for her solo performances, which blend stand up comedy with music and cabaret. Bernhard chatted to OUTinPerth to give us an update on how her show is developing.
"It's going great! I just did a week at Joe's Club in New York and put a lot of even newer material together. I did six nights and it was really fun, so I keep writing my shows and they keep evolving so by the time I get to Australia I'm sure there'll be even newer material that's reflecting what's going on in the news."
'Sandyland' gives Bernhard an opportunity to do what she does best, performing alongside her band The Flawless Zircons. "There are stories about my life in show business and my travels and relationships and funny observations all wrapped together around music. So there's original songs that I've co-written and cover songs, so it's a whole wonderful, compelling performance."
For those who haven't yet been to one of her shows, Bernhard has some words of advice. "I would tell them to come with an open mind and just sit there and take it all in. Be a sponge. Because there's no way to fully describe what I do, other than stylistically and I expect for people that haven't seen me that they're just surprised because it's not like the average performance. I also like to keep it high brow and upbeat and smart and sophisticated and kind of a throwback to old show business in a certain way and it's not crass. My work is not crass or common."
Bernhard will be returning to Australia for the fourth time. She shared that she has fond memories of working in Australia. "I shot a film in 1994 called 'Dallas Doll'. Actually for Rose Byrne it was her first film and she played the daughter to the couple that I sort of get involved with. I spent quite a bit of time there, went to strange places like Inverell, I went to the Blue Mountains. So I've had some time to see things over there so it'll be nice to be there and be busy too."
Bernhard is no stranger to performing for the screen. In the role of Nancy Bartlett on 'Roseanne', she made history portraying one of television's first openly lesbian recurring characters. A new generation of queer viewers will be familiar with Bernhard from 'The L Word', in which she plays Charlotte Birch, the writing teacher who takes to task burgeoning writer Jennifer Schecter.
Bernhard explained how her role on 'The L Word' reflects her own performance, and why her comedy is appealing to the LGBT audience. "I always like to go against whatever's going on, I don't want to be a part of a big amalgam, I like to stand out. I played a character that wasn't defined by her sexuality as I'm not defined by mine in real life. But you know, my work appeals to the gay audience because it's smart and it's fun, and it's campy, a little sophisticated and it's all the things that the gay audience are attracted to."
'Sandyland' is at the Regal Theatre in Subiaco on March 10th at 7:30pm.
Tickets are available from Ticketek or head to our Giveaways page to win a double pass.

Sophie Joske