Sensational Sneaky Sound System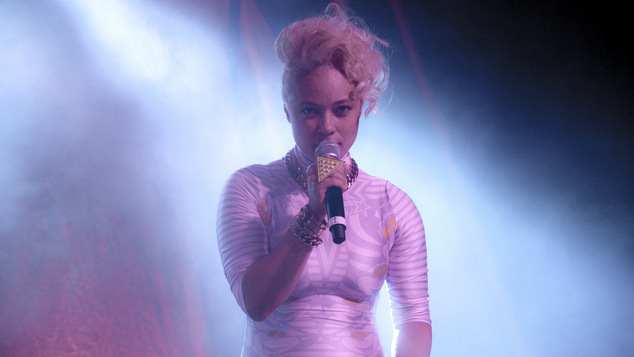 Sneaky Sound System gave a sensational live performance as the headliner act of Pridefest's 'Celebration' party on Saturday night.
Lead singer Connie Mitchell took to the stage wearing a peach coloured short trench coat but soon lost it, revealing a patterned skintight outfit beneath.
The duo of Mitchel and Black Angus worked through the bands catalogue of hits including 'I Love It', 'UFO, 'Picture' and 'Kansas City'.
The duo also lead the crowd in a sing-along of the Eurythmics hit 'Sweet Dreams' and their feel good anthem 'Big'.
The band's performance closed off a day of entertainment in Russell Square that included a performance from celebrity DJ Diddier Cohen who certainly got the crowd dancing. Also appearing were local acts Axe Girl, The Armani Consort, Sun City and a host of other acts.
Image: Graeme Watson