The Sewing Room to celebrate its first year with weekend long party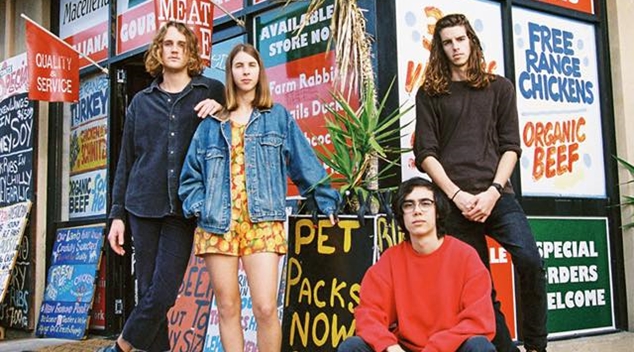 Perth live music venue and late night club The Sewing Room celebrates its first birthday on the weekend of October 4-6 with an abundance of exceptional local musicians taking to the stage to celebrate.
Multi-talented local bands Sly Withers and Spacey Jane, both fresh from sell-out shows around the country, headline on the Friday night, while world music favourites Soukous Internationale will headline Saturday night's show.
Up late on Friday night the venue will be rolling out the birthday treats with surprise guest DJs from all over the country, while Saturday from midnight will be international sensation DJ Isaac headlining TRANCITION.

On Tuesday October 2 Tura New Music will again be introducing new and unique sounds to the basement space, while for Thursday night's Sewing Room Sessions local bands Gonjazz, Fix The World, Take Me To Tokyo and Alexander Bridge will bring their rock vibes to the venue.
Sewing Room Sessions features a line-up of local original bands every Thursday night and has featured more than 200 bands since the venue opened.
Venue co-owner Martin Black said The Sewing Room had brought exciting live original music to the heart of the city, with the Wolf Lane basement venue supporting hundreds of solo performers and bands across all musical genres over the last 12 months.
"We've had everything from classical, jazz and experimental, through to reggae, rap, rock and indie pop," Black said.
"As well as supporting the local live music industry we've also had some exceptional national and international live tours come through, as well as some amazing DJs and club nights."
Black said The Sewing Room was looking forward to continuing its valuable role in the local music scene, as well as playing host to an increasing number of functions and special events.
He said the venue was particularly excited to be promoting some exceptional Australian music over the next few months with the likes of Kira Puru, Phil Jamieson and WAFIA, as well as participating in its first Fringe Festival early next year.
Source:- Media release
Image:- Spacey Jane