Review | Shania Choir – A Shania Twain Retrospective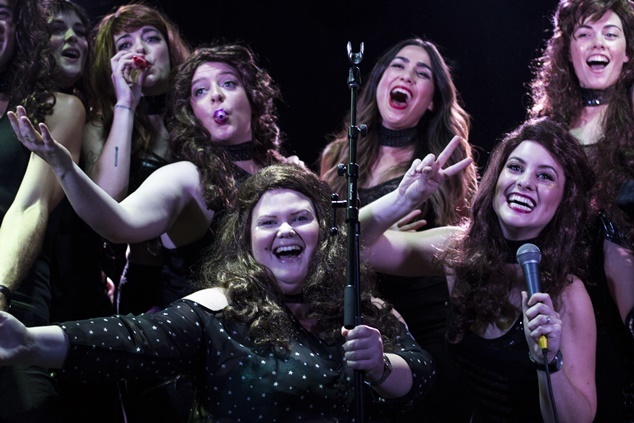 Shania Choir – A Shania Twain Retrospective | Circus Theatre
Until Feb 19 | ★ ★ ★
The Friday night audience was very noisy before the performance started. Many had already had a drink and lots of people were carrying bottles of beer and wine in with them as they sat on the bench seats on the small circus tent at Fringe Central.
The group of 13 a capella singers came out dressed in red checked shirts and black jeans and boots. That is with the exception of one male 'Shania' who wore skin-tight leather pants and mega-high heels and was the source of much amusement.
I have to admit that for the first 20 minutes, I didn't know any of the songs but there were obviously lots of fans of her early music in the appreciative audience. The choir produced a solid country sound and narration informed us of Shania Twain's roller coaster life. The vocal and occasional musical performances were fantastic and had great variety as the singers took turns at centre stage.
When the choir came to the more popular songs such as Man I Feel Like A Woman and From This Moment, they ramped up their performance and the audience matched their enthusiasm. By the time the choir reached That Don't Impress Me Much there was maximum audience participation.
I think the attempt at comedy detracted rather than added to the choir's performance of the great songs that marked the personal and professional like of this great singer. Having said that, most of the audience seemed to enjoy the comedic sidetracks.
Shania Choir is at Fringe Central until 19 February. For tickets and more information visit fringeworld.com.au
Lezly Herbert
Image:- Simone Ruggiero