Singer Tommy Page dead at 46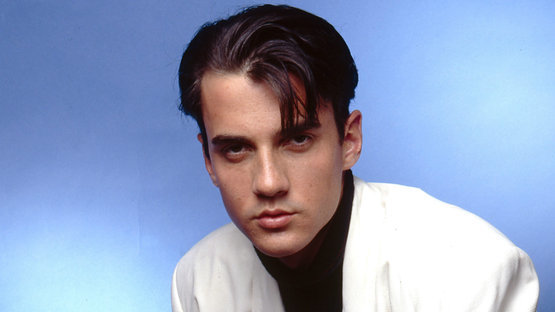 Singer Tommy Page has died aged 46. The pop singer turned record executive reportedly committed suicide.
Page landed a record contract after his demo tape was given to Maverick Records boss Seymour Stein, the man who signed Madonna and The Ramones.
At 16 page was working in the coat check room of Manhattan club Nell's, which was owned by Rocky Horror Picture Show cast member Nell Campbell. Through his job he came in contact with many top celebrities.
His debut album came out when he was 18, and he was regularly featured in magazine's as a teen pin-up. His second album saw him collaborating with New Kids on The Block, who he also toured with.
At the start of the new decade Page scored a number one hit in the US with I'll Be Your Everything. Throughout the '90s had a successful career in the USA and continued to find success in Asia.
He made the move into musical theatre, replacing Donny Osmond in the Broadway production of Joseph and His Technicolour Dreamcoat. 
Page made a successful transition from pop star to music industry executive working behind the scenes at Warner Brothers where he helped shape the careers of artists like Michael Buble, Alanis Morrisette and Josh Groban.
After a successful stint in publishing at Billboard, Page joined online music streaming service Pandora.
He died on March 3rd, it has been reported that his death was due to suicide. He leaves behind his husband Charlie and three children.
Do you need some support?
If you  are struggling with anxiety or depression, support and counseling are available from:
Lifeline: 13 11 14
Beyondblue: and www.beyondblue.org.au
QLife: and www.qlife.org.au QLife are a counselling and referral service for Lesbian, Gay, Bisexual, Transgender and Intersex (LGBTI) people.
Kids Helpline is available for younger readers.  Call 1800 55 1800, it's free.