Sir Elton John Weds David Furnish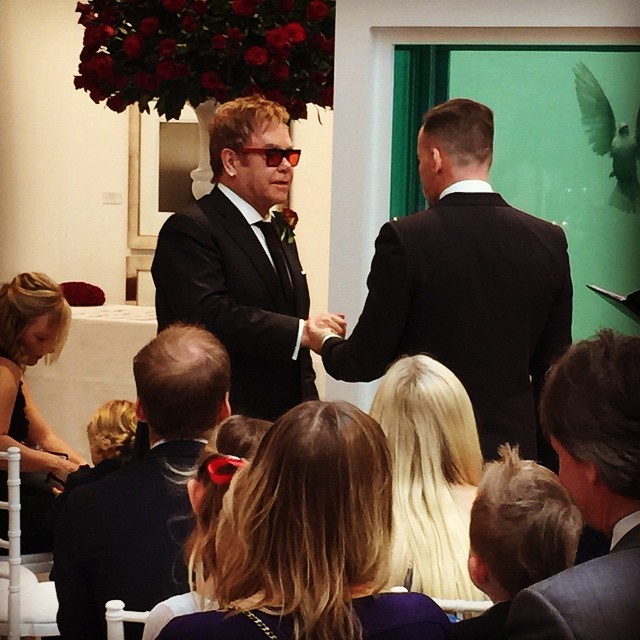 Sir Elton John has married his longtime partner David Furnish. The couple upgraded their civil union to a marriage on their ninth anniversary.
The couple entered into a civil union nine years ago, but on Sunday they took advantage of the new laws in the United Kingdom that allow people to transfer their unions to being a marriage.
Sir Elton announced the ceremony by opening an Instagram account. An image of red roses announced the couples intentions and later photos were posted of the celebrations.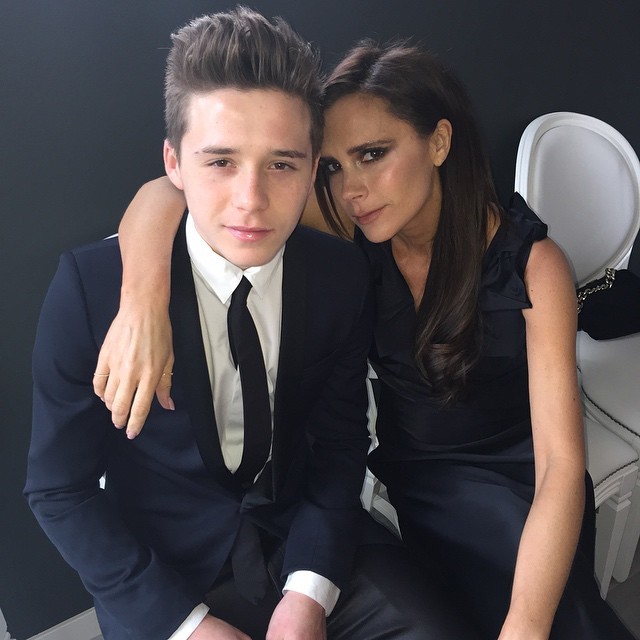 Sir Elton John hasn't been the only one sharing pictures of the party, the couple's god-son Brooklyn Beckham has also posted a series of images showing that the whole Beckham clan was in attendance.
John and Furnish undertook the official ceremony at a Registry Office before throwing a party at their Windsor estate.
At the party guests dined on wild mushroom soup, beef and onion pie and warm chocolate pudding with vanilla ice cream.
Elton John began dating Furnish, a former advertising executive, in 1993. They were one of the first couples in Britain to obtain a civil union. The couple have two sons born to a surrogate mother.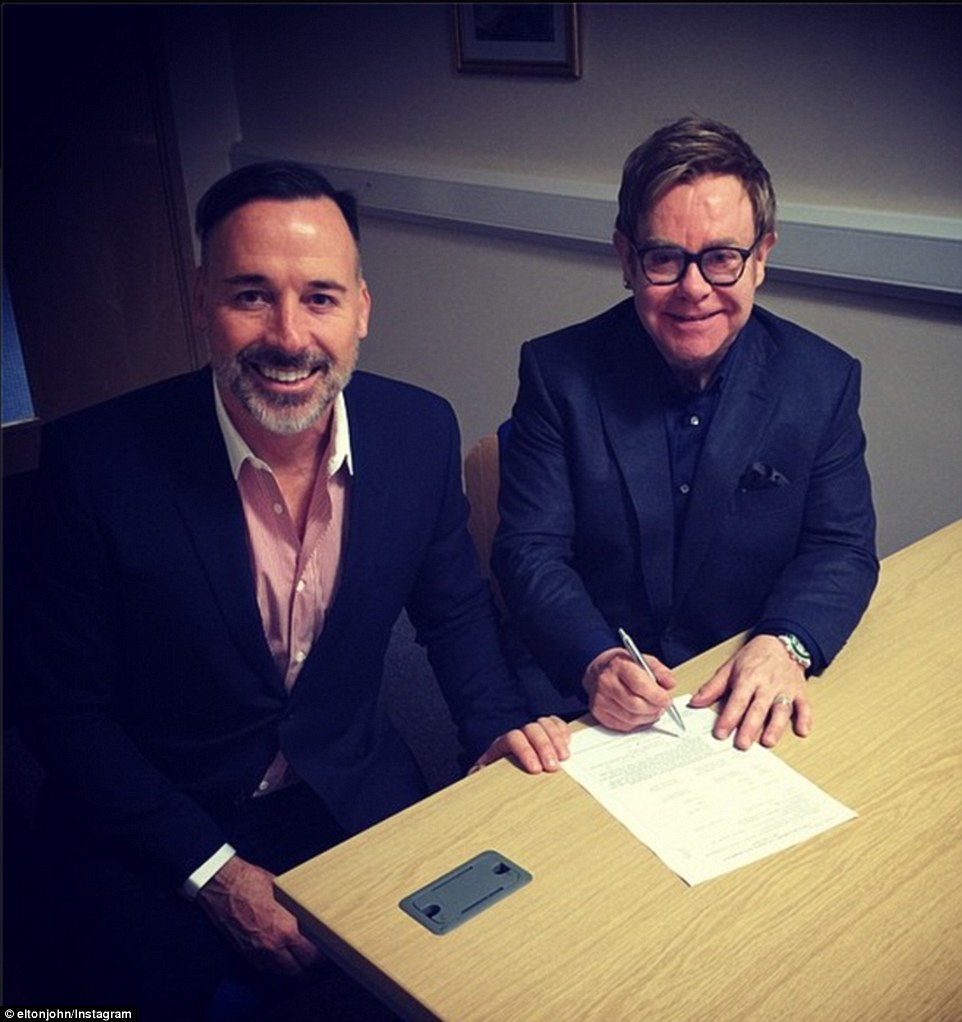 Since coming out in the late 80's Elton John has been a vocal campaigner for HIV/AIDS and same sex marriage.
Elton John was previously married to audio engineer Renate Bauel from 1984 to 1987.
During his five decade career Elton John has sold over 300 million records, making him one of the highest selling artists in the world.
His most recent album is 'The Diving Board'. Created with long time collaborator Bernie Taupin, and produced by T Bone Burnett.
The album has been a chart success in the USA. Elton John has described it as his most piano orientated album ever.