Snack Shack is a little old place where we can get together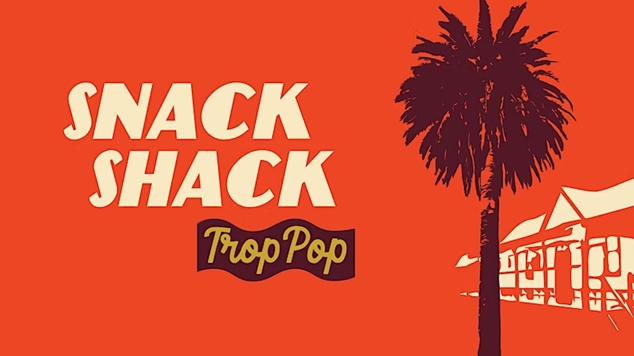 If you see a faded sign on the side of the road that says fifteen miles to the Snack Shack – you're on the right track to one of Boorloo / Perth's newest LGBTQIA+ parties.
Devised by the Malibu Stacy Social Club, a group of friends hoping to offer something fresh and exciting for partygoers, Snack Shack's first outing is set to take over Loton Park Tennis Club and bring a party that welcomes all members of the LGBTQIA+ communities and our allies.
One of the event's organisers, Colin Henley, tells OUTinPerth how they landed on this delicious name for the event.
"We latched on to the word 'shack' quite early on, we had the idea to reference the B-52's song Love Shack.
"The song lyric from that that jumped out to us was 'A little old place where we can get together.' We had the idea of doing that where the 'we' is queer friends and family," Henley explains.
"We landed on 'snack'… first of all, everyone loves a snack! They're delicious, they're fun and there's that connotation of cheeky flirtation – apparently that's what the kids are saying these days. Check out that hot snack!"
"Most of all we were trying to push inclusivity with this party. We thought it was a good allegory for diversity amongst the LGBTQIA+ community. Snacks come in all different shapes, sizes, flavours and textures, and all belong to different food groups!"
The team have been sampling all of the LGBTQIA+ parties on selection around our city, and say they have drawn inspiration from those which attract diverse crowds, and where people feel like they belong.
"There's already a lot of great options for queer people in Boorloo. We've been looking at parties like Homopolitan and Nest.fm and Smoked Trout and the Vic Park Pride Barn Dance, who all do a really good job of getting a really diverse crowd along," Henley continues.
"Not just an emphasis on getting gay men along, but also queer women, non-binary and trans folk along."
Colin explains the Snack Shack crew were particularly inspired by the Victoria Park Pride Barn Dance, which has emerged as one of the biggest LGBTQIA+ events of the year, and draws a buzzing crowd of all ages, genders, sexualities and backgrounds.
"If everyone can put on a pair of jeans and a cowboy hat and feel like they're a part of something, it doesn't exclude anyone! Men, women, non-binary and trans folk can all do that and feel like a part of something."
Snack Shack will of course be something of its own, promising a Trop Pop flavour for their very first event this weekend.
"It's a sundowner! There's going to be lots of calypso, reggae, funk-tinged music, and we've got Rex Monsoon who is known for that style of music. Then we'll transition into what would be our brand of classic gay bar party bangers. Lots of divas, lots of Whitney, Mariah, Cher, Madonna… we're kind of diva tragics," Colin laughs.
"Jamal GHB and Lucky Pete will be tasked with weaving that into the earlier trop pop sounds. Pussy Willow and Evian Filthwater will be punctuating the night with some arresting performances. A lot to look forward to!"
Snack Shack will have limited door sales on Saturday 4 February at Loton Park. Stay tuned for updates on their next event on Instagram.
---

You can support our work by subscribing to our Patreon
or contributing to our GoFundMe campaign.