Sophie York says Australian Conservatives will continue on with new name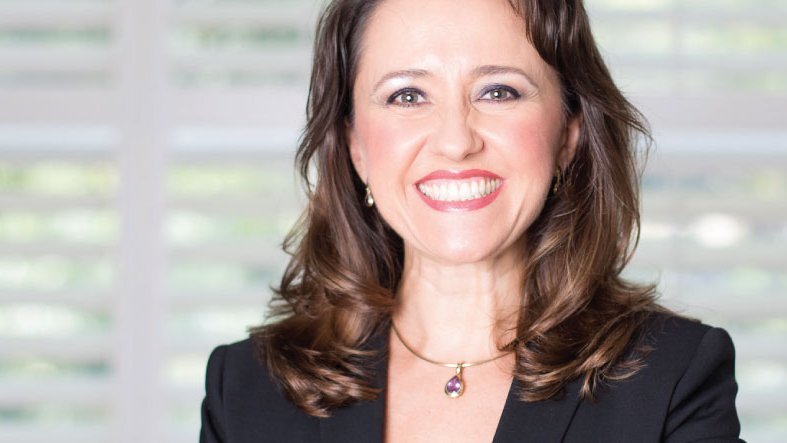 Sophie York, anti-marriage equality campaigner and failed senate candidate for the Australian Conservatives, has announced the party will continue on under a new name.
Earlier this week party founder Cory Bernardi announced he would be deregistering the party and hinted he may retire from politics. York says while Bernardi may have chosen to walk away from the party he founded and take its name, many members would moving ahead under a new banner.
"The most important thing to let everyone know is that the part still exists." York said during an appearance on the Sky News program Outsiders. "A party is nothing without its members and that body of members are still there."
York said the members were still interested in the parties key issues of faith, family, freedom and flags. The aspiring politician said there still needed to be a party pushing for limited government and individual responsibility.
"All that's happened is that this particular leader has decided to walk and take the name with him, but we are all still keen."
York denied she was upset by Cory Bernardi's decision to abandon the party.
"Senator Cory Bernardi is someone I admire because he had the guts to form this party and he actually put things on the agenda that were very important."
York said Bernardi had successfully put discussions about nuclear energy, immigration, freedom of religion and freedom of speech at the forefront of political debate in Australia.  
Columnist Rita Panahi asked if the members of the Australian Conservatives would be better joining the Liberal party now that it's been purged of Malcolm Turnbull and other 'small l' Liberals.
York said that the Liberal party was yet to have any results on the scoreboard when it came to address their concerns about national sovereignty, the influence of China, Sharia law, freedom of speech in universities and 18C anti discrimination legend.
York said she was being joined by Riccardo Bosi, who was second on the party's NSW senate ticket, and together they planned to "professionalise" the party. York said the new party would work to unite the conservative vote that is currently spread across many right wing parties.
York said her new party's aim will be to bring together the supporters of Fraser Anning's Australian Nationals, Rise Up Australia, Shooters Fishers and Farmers, Christian Democrat Party, The Liberal Democrats, Pauline Hanson's One Nation, Australian Better Families, United Australia Party, the Small Business Party and  Democratic Liberal Party.
York noted if the supporters of the ten other conservative parties all threw their support behind her new group they would easily be able to gain a senate seat at the next federal election.
OIP Staff
---