State Election: On the Questions of Marriage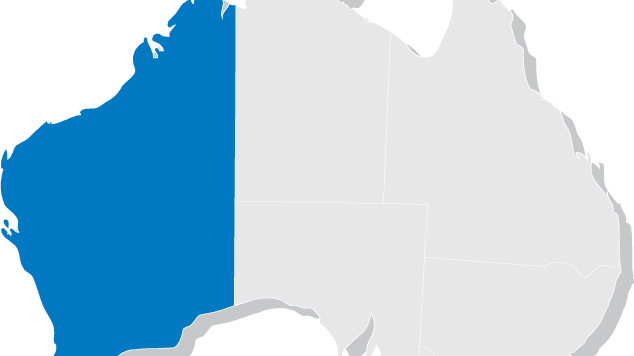 With the State Election just around the corner, are you aware of who is running for your electoral area, and what they stand for? With multiple pieces of proposed marriage legislation before the parliament, what was formerly a federal issue has moved onto the political agenda at a state level.
Listed below are some of the marginal seats that exist in Western Australia, and the positions of candidates running for those seats that responded to OUTinPerth. 
Albany: 0.2% in Labor's favour
Although the Labor party lines are in favour of equal marriage rights, the candidate for the Labor spot, Peter Watson, gave an interesting response when asked on his stance.
'On decisions like this I go to my community' – when asked if he had approached his community on this issue, Watson admitted he hadn't. Watson would not give an official stance either way.
If you are wishing to vote for someone in the Albany electorate that is in support for same-sex marriage, Greens candidate Diane Evers should grab your vote:
'I think it should be up to the person to decide for themselves!' she said.
Forrestfield: 0.2% in Labor's favour
Family First candidate Mike Munro got back to us with a resounding 'no', whilst Labor candidate Andrew Waddell got back to us with a resounding 'yes'.
Morley: 0.8% in Liberal's favour
An e-mail from Liberal candidate Ian Britza demonstrates a view identical to Premier Colin Barnett:
'He does not support same sex marriage but does support civil unions; and he believes that marriage is an institution between a man and a woman, but recognises that public support for same sex marriage is growing.'
Balcatta: 2.2% in Labor's favour
 Those that got back to us with a response were both in favour of same sex marriage from this area. Janet Pettigrew for Labor and Independent Joe Ruzzi both expressed their support.
Ruzzi quipped 'the idea of me being attracted to a man in the sack doesn't float my boat', but he supports marriage equality none-the-less.
Wanneroo: 1.0% in Liberal's favour
Greens candidate Rob Phillips professed his support:
'Supporting same-sex marriage is a no-brainer for me. Having said that, I've got to say it's not the most important aspect of Greens' policy for me. My political passions lie elsewhere. However, I'm sure that same-sex marriage is a much more important issue for the gay and lesbian couples who are my friends.'
Mt Lawley: 1.7% in Liberal's favour
Michael Sutherland from the Liberal party is running for this seat. What's worth noting is that Sutherland is not only opposed to same-sex marriage, but changes in the Anti-discrimination Act that will stop religious institutions discriminating based on sexuality.
Jandakot: 1.8% in Liberal's favour
Running for the Greens, John Haynes demonstrated avid support:
'Absolute no brainer! Why it's not allowed is stupid. I can't think of any reasons why it shouldn't be allowed'.
Southern River: 1.8% in Liberal's favour
Liberal Candidate Peter Abetz is with Mr Sutherland in keeping discrimination in the new Anti-Discrimination Act. He joined Sutherland in proposing that religious institutions can still discriminate against the LGBT community. Same-sex marriage is also a no-go for Abetz, who stated in an e-mail 'I don't support the use of the word marriage for any other relationship than that defined in the Marriage Act.'
 Nadine Walker