Switchboard Victoria and QLife celebrate major milestone
This weekend, Switchboard Victoria will proudly conduct its 50th training course since its founding in 1991.
This training course prepares Switchboard volunteers to support the LGBTIQA+ community when they call QLife –  a national mental health and crisis support service run in partnership since 2014 with LGBTI Health Australia, TwentyTen (GLCS), Diverse Voices, and Living Proud here in WA.
At Switchboard more than 1,000 people have participated in this training course and gone on to answer hundreds of thousands of calls from our community in dire need to support.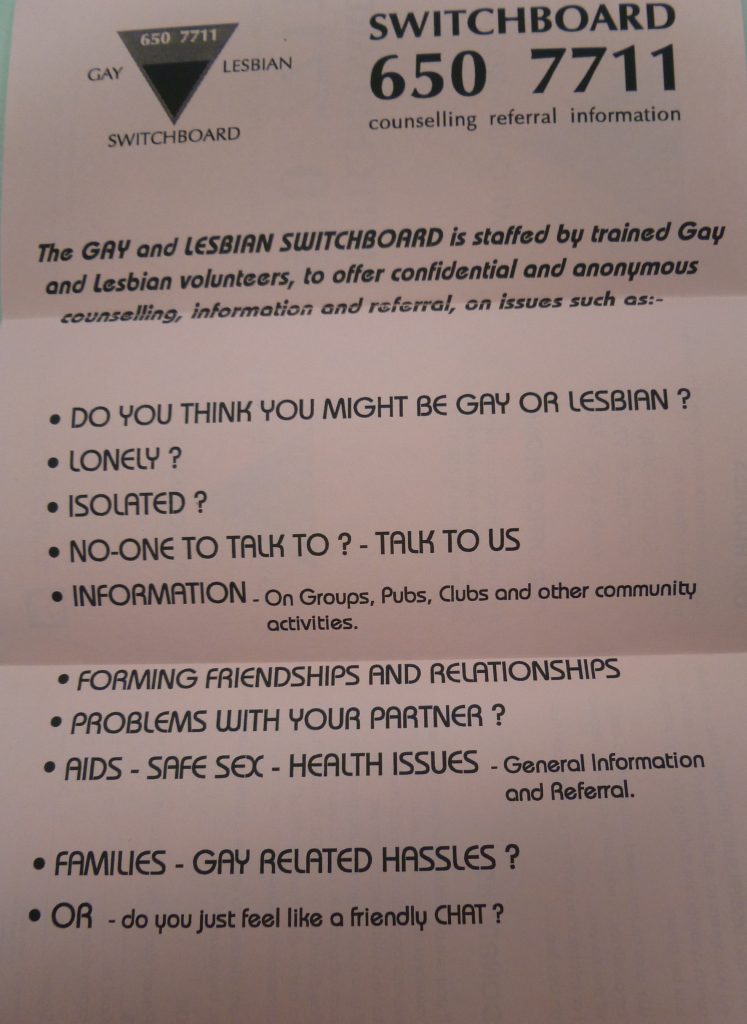 To mark this milestone, Switchboard is thanking all the trainers who have prepared volunteers to be frontline responders to our community's needs.
"I attended this training course myself in the summer of 1992-3. Wondering if I could make that difference to another person and connection,"  Switchboard Victoria Chair Michelle O'Sullivan said.
"This went on to become a long-standing partnership with Switchboard. Connection has always been the foundation of that partnership for me and the partnership of Switchboard with the community. To feel connected and uplifted – this is what the training course does.
"Congratulations to all the past, present and future trainers and participants. Thank you."
QLife Training Manager Libby Jamieson says being part of this milestone is an incredible privilege
"Meeting and working with and learning from the people who do the course is the best part of the job I do.
"So many trainees want to give back to their communities and show up for each other, many of them say that they want to be the supportive person for someone else, to be the person that they didn't have.
"People come to do this work with Switchboard to show their love and gratitude for the support they have received. At its heart the training course is about connection and love for community.
Initially, the service was launched during the height of the HIV/AIDS pandemic and during this time, with volunteers providing company, comfort and a community health response.
Switchboard still takes calls from people living with HIV and additionally from those experiencing family rejection, social isolation and thoughts of suicide.
The training program has been and will continue to be the heart of Switchboard's service response and values.
---
Do you need some support?
If you are struggling with anxiety or depression, support and counselling are available from:
QLife: 1800 184 527 / qlife.org.au (Webchat 3pm – midnight)
QLife are a counselling and referral service for LGBTQIA+ people.
DISCHARGED: [email protected] / discharged.org.au
Discharged is a trans-led support service with peer support groups for trans and gender diverse folks.
Lifeline: 13 11 14 / lifeline.org.au
Beyondblue: 1300 22 4636 / www.beyondblue.org.au
---

You can support our work by subscribing to our Patreon
or contributing to our GoFundMe campaign.