Take a look at the Human Rights Campaign's tribute to the Orlando victims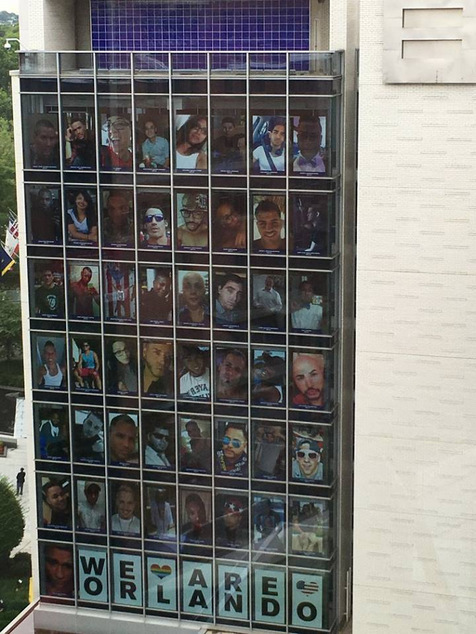 The Human Rights Campaign (HRC) in the USA have made a high impact tribute to the victims of the Orlando shooting.
The US's leading organisation advocating for human rights unveiled massive photographs of each of the victims.
Each photograph fills a window of their Washington headquarters, the 49 victims images taking the entire side of their seven story office.
The organisation highlighted that the average age of the victims was 29, and almost everyone one of them was black or latinx.
"They were someone's brother, father, sister, daughter, family and friend. They served in the military, worked at the local coffee shop, and brought joy to children's lives at theme parks. They were the people HRC fights for every single day." the organisation send in a statement.
The HRC also unveiled a large wreath in their lobby and open a condolence book for people to share their thoughts.
OIP Staff