The first trailer for 'Cats' reveals cast as human/cat hybrids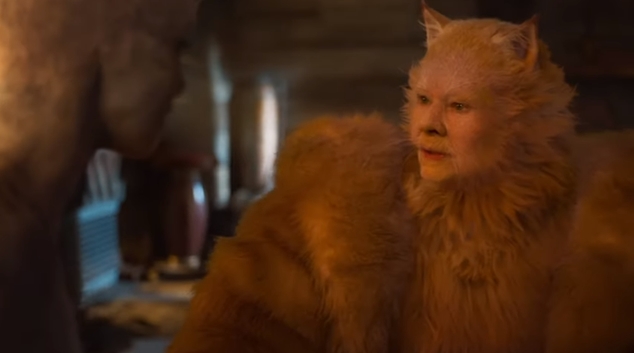 After giving fans a behind the scenes look yesterday, the first trailer for the new live action film version of Cats is here – and people have a lot to say about it.
The upcoming film stars Ian McKellen, Judy Dench, Jennifer Hudson, James Corden, Rebel Wilson, Jason Derulo and Taylor Swift as the musical felines, complete with CGI fur that has drawn a mixed response from fans of the Andrew Lloyd Webber classic.
Andrew Lloyd Webber's musical first opened in London in 1981 and ran for 21 years, while a Broadway production played for 18 years.
The show's high point is the song Memory which sung by ageing and ostracised cat Grizabella. The role has been played by Elaine Paige, Betty Buckley, Debra Byrne, Delta Goodrem, Beverley Knight, Nicole Scherzinger and Leona Lewis. In the film version the part will be played by Jennifer Hudson.
Dame Judi Dench will play the role of the oldest cat Old Deuteronomy, a part that has previously been played by male actors. Dench was cast in the original stage production of the show almost 40 years ago but had to pull out because of an injury.
Check out the trailer here.
---