Massive apartment towers proposed as neighbours for The Court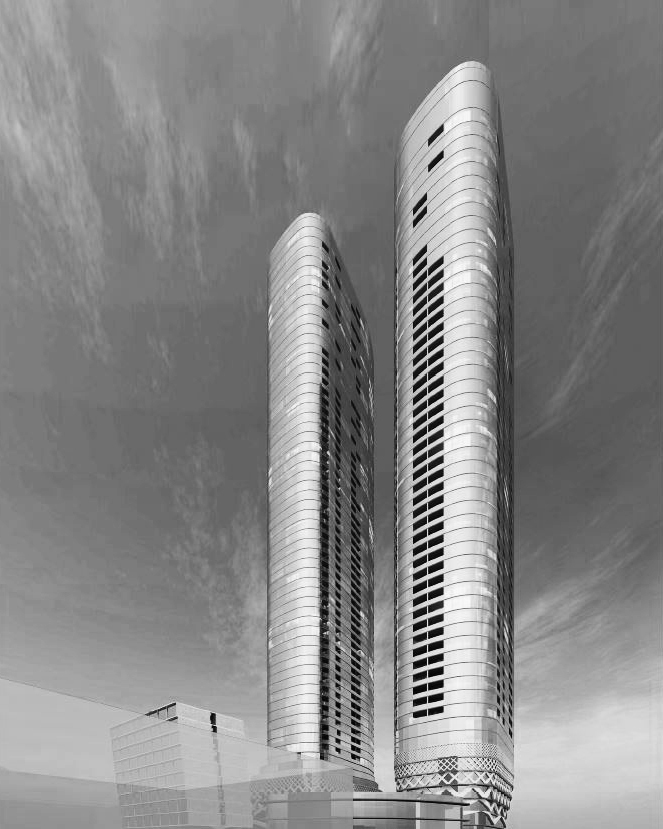 The largest apartment buildings in Perth are proposed for empty Mega-Mart space next to The Court Hotel.
A joint venture between Melbourne based ICD Property and E G Funds Management have developed plans for a $500million 'suburb in the sky'.
The proposal is for the empty retail space and car park that currently occupy the site to be demolished and replaced with two massive residential towers.
At 64 floors (202-metres) and 55 floors (174-metres), the twin towers will be the tallest apartment buildings in the city, and among the tallest buildings in the city. the taller tower would be named Stirling tower, while it's shorter boyfriend would be Roe tower.
On the site would be retail premises, an eleven story hotel and 1066 residences in the two towers.
Bree Maddox, owner of The Court Hotel, which is across the road from the proposed monolithic structures, told OUTinPerth that she has raised her concern with the Perth City Council about how the development may impact on the iconic inner city venue.
"I have concerns which I have raised with Council in regards to security and noise and the potential effects on The Court." Bree Maddox said. "I'm all for development in the city as long as existing businesses and landowners are protected."
This is the third proposal the developers have put forward for the space, the previous proposal featured three towers on the site. The proposal will now be assessed by the City of Perth.
image: E G Funds Mangement