Van Gogh, Dali and Beyond: The First Visit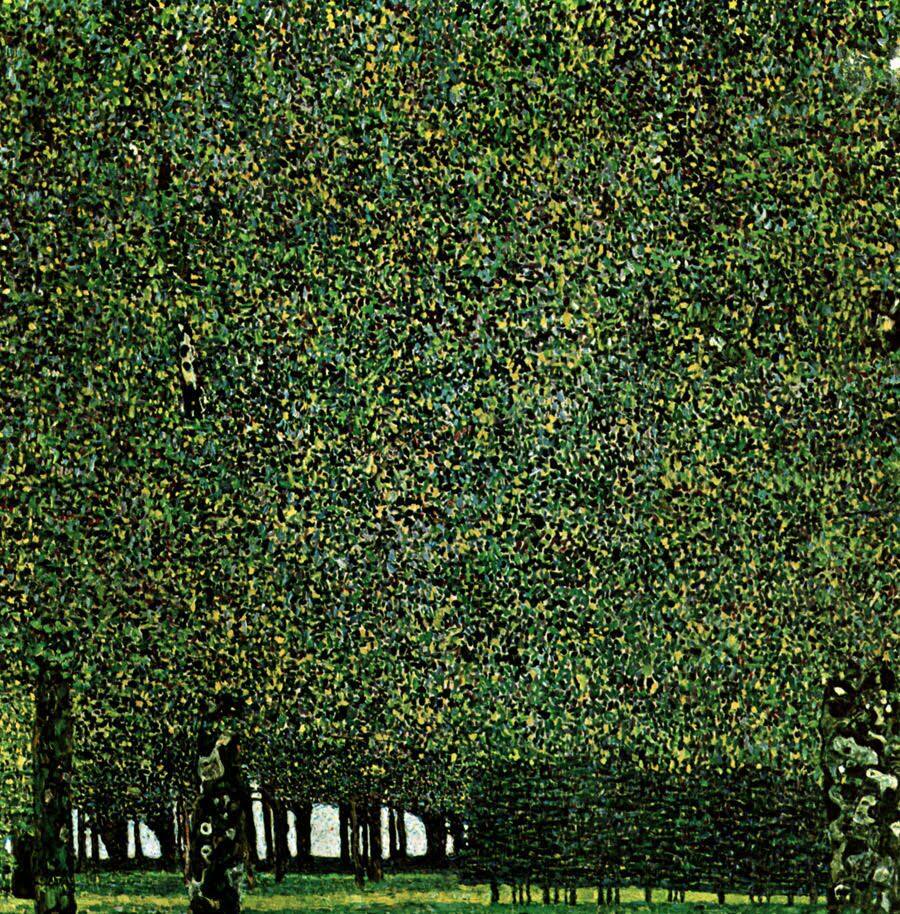 The role of the curator is one of the less obvious jobs involving storytelling as one of its central skills. Yet, each time an art gallery or museum curator selects work to put together they are essentially taking us on a journey, picking a different way for us to engage with history.
For the new exhibition at the Art Gallery of Western Australia, 'Van Gogh, Dali and Beyond: The World Reimagined' the journey is through a number of artists between the late 1800's and today who have tackled still lifes, landscapes and portraits. Three common topics approached by 96 different artists, through the artistic movements of impressionism, cubism, surrealism and beyond.
The works have all been generously loaned to the gallery from New York's Museum of Modern Art, it's an ongoing partnership that sees some of the best works of arts traveling to Western Australia on a regular basis, and this is the third collaboration in the series.
Usually we report on exhibitions like this by attending the grand opening, hearing a speech from the curators, and various experts and then a quick tour through the exhibition with photo opportunities and talks from experts. This time we thought we'd approach the exhibition differently, visiting the exhibition multiple times experiencing it differently with each additional trip.

The First Trip
When it comes to a collection of still life, portraits and landscapes I'm immediately aware that I am far more interested in the portraits, slightly drawn the landscapes and rather disinterested in the still life. It's not a surprise. I'd pick people over places any day, and still life often feel like an exercise your lecturer gave you at art school.
As I wonder through the collection I can't help but be drawn to Van Gogh's 'The Olive Tress' which is one of the first pictures you come across. It's a colourful swirl of action, and like every time I see a Van Gogh I wonder, "Why can't I see the world as such a colourful place?" Earlier this year I visited MoMA in NYC and saw Van Gogh's 'The Starry Night' which was painted in the same year. I'd love to see them both side by side, one vibrant blue, yellow and white, the other blue and green.
Gustav Klimt's 'The Park' (pictured above) immediately captures my attention. The painting from 1910, or earlier, shows massive trees but it's the proportion that is intriguing. Ninety percent of the canvas is covered with leaves in green and yellow, the trunks are tiny taking up just a tiny space in the bottom corner.
While standing looking at a three paneled work with intricate black lines I realise that Bill Oddie from 'The Goodies' is standing next to me. We're both studying the work intently. I grew up in the country where the ABC was the only channel and have seen 'The Goodies' hundred of times.
Momentarily I slip into a fantasy where Bill and I snatch a Van Gogh, make a run for it on a tandem bicycle and head off on an adventure.  But I decided to leave Mr Oddie in peace. He's absorbed in the headphone tour of the exhibition.
Amedeo Mogigliani's portrait of Anna Zborowska is intriguing with its simplicity. The background of red and brown tones is far more complex that the image of the subject with is created with simple shapes and lines. I know nothing of Mogigliani's work, but a Google exploration has enlightened me that this Italian painter who worked in France was known primarily for his mask like faces and elongated form – this portrait has both of those defining features.
Frida Khalo's 1940 self portrait, 'Self Portrait with Cropped Hair' grabs my attention. I've never been a huge fan of Khalo's work but find myself wondering why Madonna is a great lover of the Mexican artist's paintings. Across the top of the painting are the lyrics to a song, it reminds me of William Yang's photographs where he writes stories over the images, I wonder if Yang likes Khalo's works?
Laurie Anderson's 'Self Playing Violin' is quite beautiful, and I felt it should have been given more space in the exhibition, it feels physically too close to other paintings. It's so simple a violin with speakers built within playing the sound of a violin. Anderson has played duets with it before, but even solo it's quite mesmerising.
Fratisek Kupka's 'Madame Kupka Among Verticals' was a different take on a portrait, the strong vertical lines, leaving little of Madame Kupka to peer our from the dominant colours. Reading up on the artist later I discover that in his later works he focused on pure abstraction, Madame Kupka really was fighting to be seen from beneath those verticals.
One of the final works to capture my attention is Elizabeth Peyton's 'Jake at the New Viet Huong'. Painted on a perspex sheet it's translucent and very bright orange and red. The subject seems very attractive. It looks like he's an interesting person who would have many curious things to discuss over a Vietnamese dinner. I've learned more about Peyton's work she often paints images of celebrities and recently completed a portrait of Justin Bieber.
 'Van Gogh, Dali and Beyond: The World Reimagined' is at the Art Gallery of Western Australia until December 2, 2013. Read about the second trip to the exhibition.

Graeme Watson