Vengaboys, Crystal Waters, Sonique and more heading to Perth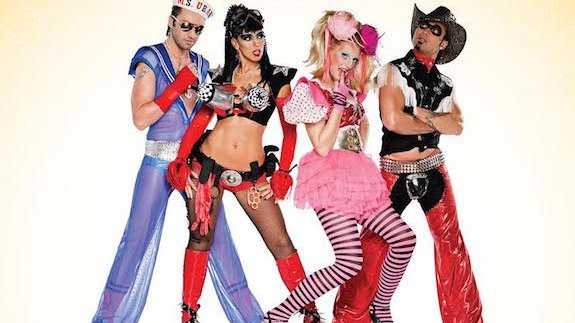 The Vengabus is coming on an intercontinental journey with some very special guests in tow this November.
Essential '90s poppers Vengaboys are heading to Perth with a small festival worth of nineties and naughties guests that is sure to draw quite a crowd.
The 'Boom, Boom, Boom, Boom' quartet are bringing Tina Cousins, DJ Sammy and house icon Crystal Waters to Metro City later this year.
Also on the party bus will be Whigfield, Sonique and Joanne, known for her incredibly ear-wormy smash hit single, 'Jackie'.
All seven acts will be hitting the east coast in October, bringing the party over to Perth for the 12th November.
For more information on this incredible line-up, head to metropolistouring.com and check out our previous interview with Vengaboys frontwoman Kim Sasabone here.