Victorian government delivers fund for trans mental health support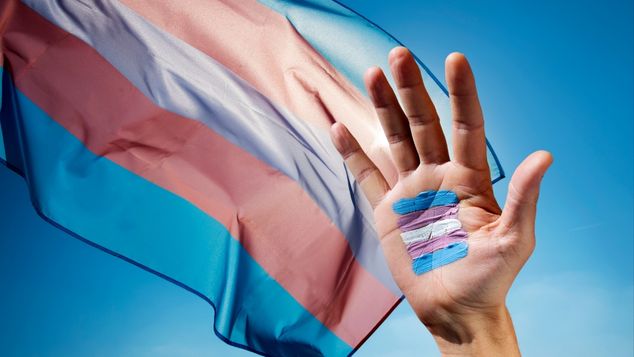 The Victorian government announced today that it will be providing an additional $900,000 funding to help transgender people with their mental health.
The 900,000-funding package will be shared by eight organisations to help respond to the additional demand these services are seeing following the events of the last week, which included a visit from British anti-transgender provocateur Kellie-Jay Keen.
Mind, Transcend, Transgender Victoria, Switchboard, Zoe Belle Gender Collective, Thorne Harbour Health/Equinox, Rainbow Families Victoria and Drummond Street Services Queerspace will be the recipients of the funds.
The government said the funding was needed because "the toxic public debate around the hurtful, divisive 'Let Women Speak' march – an anti-trans rally – last weekend has had a significant impact on members of the transgender community, and on their loved ones."
This package will boost counselling and family therapy, referrals and peer support to ensure LGBTIQ+ Victorians, their families and carers can get the support they need.
The visit from Kellie-Jay Keen saw thousands of protesters hit the streets on central Melbourne in opposition to Keen's appearance. A neo-Nazi group also appeared at the event, Keen eventually condemned their presence, albeit days after the event.
Victorian Opposition Leader John Pesutto pushed to have Moira Deeming, one of his team, thrown out the party over their involvement in the rally, but on Monday he backed down. Instead Deeming will serve a nine-month suspension from the party room.
Victoria's Mental Health Minister Gabrielle Williams said the Labor party were the ones standing up for transgender people.
"While the Liberals are content with spreading divisive rhetoric about our gender diverse community, and tacitly endorsing extreme views, we're making sure Victorians know our Government will always stand with them because in Victoria, equality is not negotiable." Williams said.
Equality Minister Harriet Shing said transgender people deserved better than what they are currently encountering in society.
"Trans people routinely endure abuse, violence, and discrimination in the name of free speech, and the past week has caused further trauma for an already vulnerable group. Trans people deserve better, and this funding will help organisations to provide crucial support, safety, and care." Shing said.
On Tuesday one of the groups who will now be receiving funding outlined that massive impact recent events have had on their service. Mind's LGBTIQ+ suicide prevention service Aftercare received a month's worth of referrals in two days.
Mind's Senor Manager of Diversity and Inclusion, Katie Larsen, said the growing level of anti-transgender commentary was increasing discrimination.
"This virulent anti-trans commentary exacerbates the multiple everyday discrimination and at times, violence, trans-people experience, including systemic discrimination, such as expensive affirmative healthcare or not being taken seriously when reporting family violence, or policies that do not recognise trans-people.
"The hate-filled commentary that we have seen in recent times across Australia attacking the rights of the LGBTIQ+ community to simply exist, has demonstrated the importance of the Aftercare program." Laresen said.
"We know that there is a direct link to psychological distress and suicidality from these public discussions, particularly among young people.
"Mind Australia is proud to deliver the Aftercare program, which provides valuable recovery-focused support for LGBTIQ+ people who are having thoughts or intentions of suicide. It's inclusive, it's affirming and it's saving lives."
OIP Staff
---
Do you need some support?
If you are struggling with anxiety or depression, support and counselling are available from:
QLife: 1800 184 527 / qlife.org.au (Webchat 3pm – midnight)
QLife are a counselling and referral service for LGBTQIA+ people.
DISCHARGED: [email protected] / discharged.org.au
Discharged is a trans-led support service with peer support groups for trans and gender diverse folks.
Lifeline: 13 11 14 / lifeline.org.au
Beyondblue: 1300 22 4636 / www.beyondblue.org.au
---

You can support our work by subscribing to our Patreon
or contributing to our GoFundMe campaign.