Victorian Liberal leader John Pesutto brushes off walk-out protest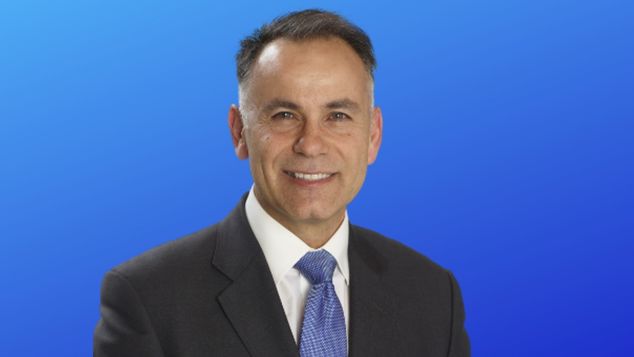 Victoria Liberal leader John Pesutto has brushed off a protest staged as he rose to give his first speech as leader at a party conference.
The State Council of the Victorian Liberal party held their conference in the regional town of Bendigo on Saturday, but some of the members attending were angry at the party's leader for taking action against conservative MP Moira Deeming.
Deeming was ousted from the Parliamentary Liberal Party, but remains a member of the party. Pesutto has argued that Deeming was bringing the party into disrepute through her appearance in March at the 'Let Women Speak' event.
The event hosted by British provocateur Kellie-Jay Keen, who goes by the online name Posie Parker, is described as a women's rights event, but has recognised a being largely an anti-transgender rally. Deeming's parliamentary colleagues also appear to have lost patience with her when she commenced legal action against Pesutto alleging he defamed her character.
A small group of elderly members staged a walk out as Pesutto rose to gave his speech. Reports suggest that an estimated 15 people walked out from among the several hundred who were in the room. Other members stayed in the room but held up masks of Deeming's face and wore T-shirts with the slogan 'Let Women Speak'.
"We are a team. We need to be focused. We need to be disciplined." Pesutto told the crowd, arguing that he had the ability to win the next state election and end the long reign of the Andrews' Labor government.
"It's only a handful of seats, in relative terms, in the right places that mean a fourth term in opposition and a term in government," he said. "The 2026 election is there for us to win.
During the conference state president Greg Mirabella said in-fighting within the party needed to stop and disgruntled MPs and members needed to privately sort out their disagreements rather than taking them to the media.
"There is a cancer in the Liberal Party, it has been there for a long time," he said. "It is the propensity with which Liberals take their disputes, their grievances, their dislikes, to the media."
At a media conference after his speech Pesutto dismissed the criticism of his leadership.
"What I saw was a strong endorsement of my commitment to reforming the party, making sure that we're an effective opposition, and then the government in 2026," he said. "I was overwhelmed by the strong support in that room and I don't think anybody who was in that room could see it any other way."
OIP Staff
---

You can support our work by subscribing to our Patreon
or contributing to our GoFundMe campaign.