Violin royalty join WASO for stunning double bill concert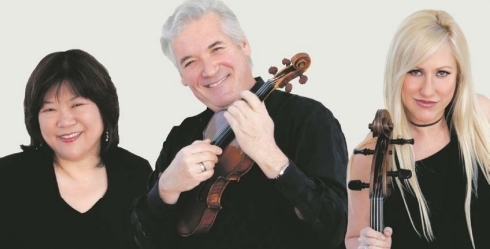 Israeli violinist Pinchas Zukerman has a discography of over 100 titles, 2 Grammy Awards and 21 nominations, and on April 28 and 29 he will perform a double bill with the West Australian Symphony Orchestra at Perth Concert Hall.
Zukerman, who has remained a phenomenon in the world of music for over four decades, will begin with Berg's Violin Concerto To the Memory of an Angel, followed by Beethoven's Triple Concerto for violin, cello and piano.
The latter will also feature Amanda Forsyth on cello and Angela Cheng on piano. Beethoven's Egmont: Overture will complete the program, and the performances will be led by Principal Conductor Asher Fisch.
Renowned for his enormous sound, beautiful tone and pristine technique, Zukerman will bring to life Berg's elegiac late masterpiece.

Written after the death of a close friend's daughter, this charming, bittersweet gem is sometimes considered an instrumental requiem.
In contrast, Beethoven's rarely performed Triple Concerto is unique for its three soloists – the perfect vehicle to display the sublime artistry of the Zukerman Trio.
According to The Los Angeles Times, "Youth sticks with some people… Zukerman seems the forever-young virtuoso: expressively resourceful, infectiously musical, technically impeccable, effortless. As usual, it was a joy to be in his musical company."
"Zukerman is one of the world's most revered violinist," said Evan Kennea, WASO's Executive Manager, Artistic Planning. "To have him perform a double bill will be a rare treat for Perth audiences."
"I recall his last visit to WASO two years ago… As I looked across the orchestra a number of our own string players had tears in their eyes as Zukerman played. Many of our musicians grew up on his iconic recordings and he inspired them to pursue their musical dreams."
Asher Fisch & the Zukerman Trio will be at Perth Concert Hall from Friday April 28th – Saturday April 29th. Tickets and more information available from waso.com.au
OIP Staff
Source:- Press Release