Viva La Revolución! Ballet Revolución returns to WA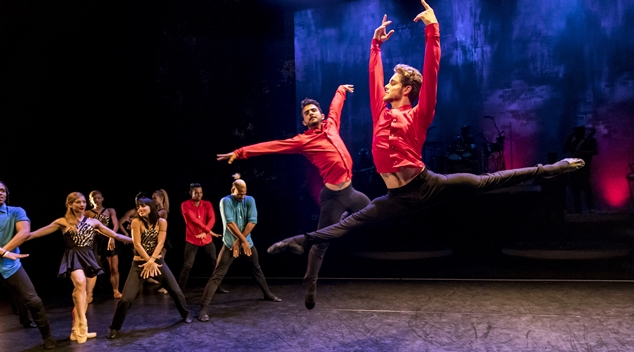 Direct from Cuba, Ballet Revolución are set to return to Australia for a recharged and rebooted new show in 2018.
Now an international favourite, the Cuban troupe fuse traditional ballet with street style, which makes for a breathtaking and sensual performance.
Choreographer Aaron Cash has worked with legends such as Twyla Tharp, Mikhail Baryshnikov and Cher, and is now at the reigns of Ballet Revolución's international tour.
We caught up with Cash to find out where the show gets its unique flair and how the show has evolved as it tours around the world.
"It's the same basic format in that it's a mixture of all different styles with a Cuban element, but I feel like this time is the best version because we've got the blend right," Cash says of the 2018 production.
"Between the choreographers, the music and the dancers… this version is the best! We put it together in Cuba back in November over about a six week rehearsal period and it's a lot of fun. I can't wait to bring it to Australia."
Speaking of things we can't wait to return to Australia, we had to ask Cash about his time working with the legendary Cher.
"I got my Green Card because of Cher! I spent ten years of my life with her. When I was a younger dancer, before I had metal hips," he laughs.
"I was 19 when I started working with her and it's kind of mindblowing! She was always a dream to work with, and she always gets us tickets if she's performing in Vegas."
Catch Ballet Revolución in Albany, Bunbury and Perth this May. Tickets and more information available from balletrevolucion.com.au