WA AIDS Council addresses staffing changes and financial challenges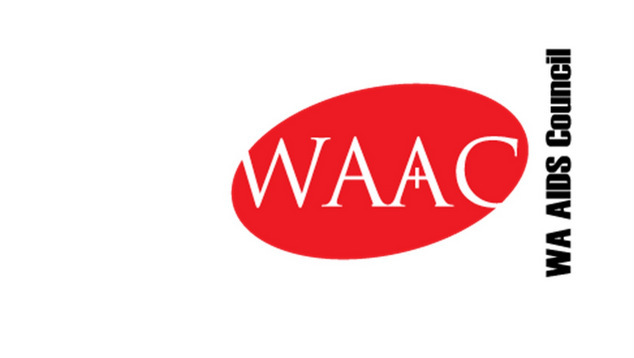 The WA AIDS Council (WAAC) have issued a statement to reassure community members that they remain committed to providing quality service following a series of changes at the health organisation.
Recent months have seen a number of high profile staff members announce they were leaving the organisation, prompting concern among community members about the strategic direction of the organisation, and its internal workplace culture.
This week long standing staff member Mark Reid, who had been with the organisation for 24 years, announced he was taking a voluntary redundancy. Reid had worked as a peer educator and was also a central figure in the organisation's fundraising activities including Styleaid and the Perth International Queer Film Festival.

Back in February the organisation had announced that its major fundraising activities were being put on hold as the WA AIDS Council board considered ways to make the organisation financially sustainable, while also adapting to the changing needs of people living with HIV, and significant changes to the makeup of new diagnosis.
WA AIDS Council Chief Executive Officer David Kernohan praised Reid's contribution to the organisation.
"Mark has contributed significantly in many areas, not just in his current role as Pos Peer Educator. He has driven the fund-raising for the organisation for many years and his contribution at an organisational level and at an individual level to many people within the community has been significant."
Reid is not the only staff member to leave the organisation in recent times. Lisa Tomney, the Manager of Clinical Services department in February. Around the same time Bryan Stewart, coordinator of The Freedom Centre announced he would be leaving the organisation.
Matt Ranford, the Marketing and Communications Coordinator departed in August 2018, and colleague Leah Adams who took over his role left in December. Organisational Development Manager Simon Yam has also moved on. Training and Development Coordinator Reena D'Souza resigned and is now working at Hepatitis WA.
David Kernohan confirmed to OUTinPerth that since the beginning of 2018 there had been 14 resignations at the WA AIDS Council. While a few employees had not given a reason for their departure, most had indicated they were leaving to return to study, travel, of other employment opportunities.
While 14 people had resigned, all but two of the positions have been filled. During the same period five positions in the organisation were made redundant.
Kernohan explained that three of the positions were back of house office and admin roles, while another was a 0.4FTE counselling role. Alongside Mark Reid's position, the other position that was made redundant was the position of a Case Manager focussing on HIV and Ageing.
"Ageing is a Commonwealth funded area and for the position to be sustainable we will need to be successful in obtaining Commonwealth funding rather than funding it through State funds." Kernohan said of the organisation's decision to make the position redundant." Kernohan said.
Kernohan said the organisation needed to make significant changes to ensure its long term financial sustainability, and while staffing numbers needed to be cut ensuring quality service for clients remained a priority.
"It has been a balance between trying to meet sustainability and effective service delivery. If we don't address the financial situation there will be no sustainability for WAAC long term" Kernohan said.
"Over the past three financial years the organisation has run at a deficit. In 2017 the deficit was $73,610 and in 2018 the deficit was $79,414. Naturally, these deficits are unsustainable. The projected deficit for 2019 is approximately $55,000."
Kernohan outlined that while the organisation has been incurring deficits it has also been contributing $179,000 of its own resources towards service delivery.
"These funds have come from fundraising, sale of safer sex products and back interest. The WAAC's own resources have funded 2.2FTE positions."
Additionally,until 2018 the organisation has also failed to sufficiently accommodate for the impact of the industry wide Equal Remuneration Order (ERO) made by the Fair Work Commision.
The order sees pay rates covered under the Social, Community, Home Care and Disability Services Industry Award 2010 gradually increased over a number of years.
"Given the deficits and the impact of the ERO this could not continue." Kernohan said of the organisation's previous way of operating.
"Until 2018 no provision had been made for the impact of the Equal Remuneration Order. If organisational structure remained the same, the impact of the ERO by 2023 would have resulted in a deficit of $289,664."
"The Board and Management Team have been giving careful consideration and thought as to the best way to ensure service delivery as well as organisational sustainability into the future" Kernohan told OUTinPerth.
"We have a resilient, talented and committed workforce of 42 staff across a range of client support and service delivery areas who are working hard to deliver effective services to clients and members of the LGBTIQ and wider community.
"The redundancies have been made with much thought and care to ensure there is minimum loss of services to clients while at the same time ensuring we can continue to meet our financial obligations and remain sustainable into the future."
The WA AIDS Council encouraged clients and community partners who had concerns to contact them directly on 9482 0000 or via email at [email protected].
Graeme Watson
---