West Australian Ballet's Christopher Hill announces his retirement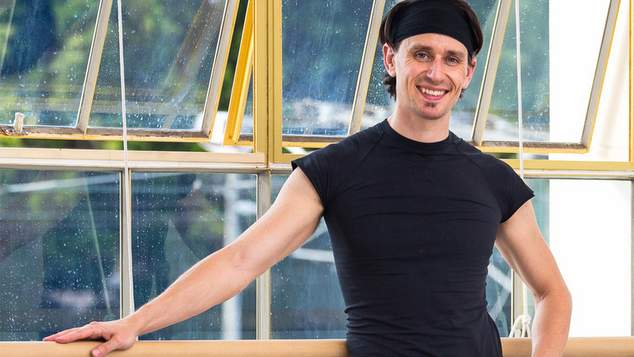 The West Australian Ballet is losing one of its most loved performers as Demi-Soloist and Choreographer Christopher Hill announces he has made the decision to retire from professional dance.
Hill, 37, will move to further develop his already impressive career as a Choreographer and continue his university studies in Dance and Arts Management. He has been with the company for four years.
"I've found great inspiration as a Choreographer and I'm so grateful for the opportunities I've been given," Hill said announcing his retirement.

"The past four years at WAB have been some of the greatest in my career, I'd like to thank our audience and supporters, and the entire WAB family for making my time here so special."
As a choreographer Hill has created eight new works for West Australian Ballet, including the acclaimed works The Clearest Light and Ghost Gum which featured at the sell-out Ballet at the Quarry seasons in 2017 and 2018 respectively.
Hill not only choreographing his works, he also composes and creates original music for many of his pieces, as well as design costumes and lighting.
Artistic Director of West Australian Ballet, Aurélien Scannella, said the company looked forward to working with Hill in the future in a new capacity.
"Christopher's development into a Choreographer is a great example of the level of talent at West Australian Ballet," Scannella said. "West Australian Ballet's association with Christopher will not end here, but for now I congratulate him on his superb dance career and wish him the best of luck for the future."
Hill also danced numerous leading roles in his time with The Company including recently as Madge the Witch in La Sylphide. Some of his prior experience includes dancing with Royal Ballet of Flanders, the Norwegian National Ballet and The Australian Ballet.
As well as his choreographic works, Hill also includes working with the likes of William Forsythe, Jiri Kylian, Marcia Haydee, Graeme Murphy, David Dawson, Wayne McGregor, Nicolo Fonte, Jorma Elo and Edward Klug as some of the most rewarding experiences of his dance career.
The company has also welcomed some new talent into its ranks ahead of their next major work Dracula.
Former Hong Kong Ballet Soloist and Ballet Philippines Principal Dancer, Candice Adea joins West Australian Ballet as a Soloist. Having performed lead roles such as Clara in The Nutcracker and Kitri in Don Quixote, Adea has varied international experience, performing as a company member, guest star and competition entrant in Finland, South Korea, France, the United States and the Philippines.
Adea began her dance education as a nine year old at the Cultural Centre of the Philippines Dance School and during her professional career, has performed in The Sleeping Beauty, Coppelia, Peter Pan and Swan Lake.
A further addition is former First Soloist from the Cuban National Ballet, Julio Blanes Miranda, who joins WAB's Corps de Ballet. Blanes Miranda has also toured extensively with Ballet Revolucion.
Aurélien Scannella said he was proud to welcome the internationally recognised dancers to the Company, noting that Adea will be the first Filipino dancer at WAB, which now has representation from nine different countries within the Company.
"It's exciting to have a dancer with this level of experience join West Australian Ballet. I am thrilled to have her joining us prior to our World Premiere of Dracula." Scannella said.
West Australian Ballet also welcome William Halton as a Seasonal Artist in the lead up to Dracula. Halton, a WAAPA Graduate, has previously performed as a guest with The Australian Ballet and Perth City Ballet.
Source: Media Release
---