WA Police Threaten Man With Sexual Assault for Swearing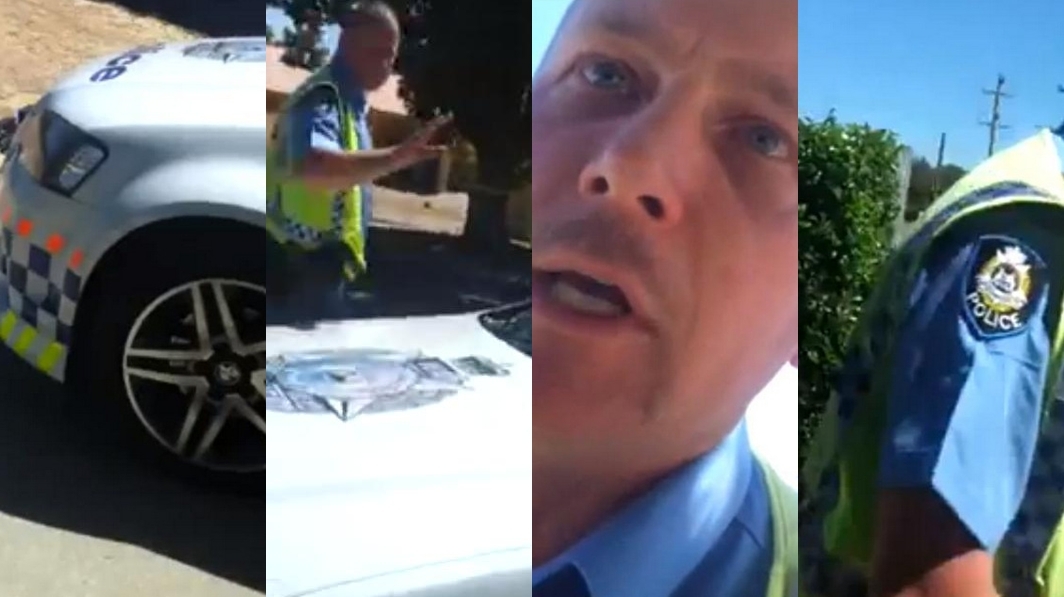 A Perth man has been threatened with incarceration and sexual assault after he swore at police.
John Martin, 24, was stopped by police for failing to wear a helmet when riding his bicycle on a footpath in Forrestfield on Tuesday afternoon.
Martin filmed part of his interaction with the officers on his mobile phone and later uploaded it to social media. The film has been shared by over 7000 people on Facebook.
After the officer issues Martin with an infringement notice, he suggests the fine is a joke and says to the officer, "catch you later, go catch some f….ing criminals".
The officer then retorts with a threat to Matin that he'll be locked up if he swears again, mixed in with the exchange the officer includes some swearing of his own and a threat of sexual assault.
"You swear one more f…ing time and I'll put you in the lock up for the night for disorderly conduct, just like last time, I'll deny your bail, some big fellas going to play with your arse hole through the night, and if that's what you want, say one more f…ing swear word, otherwise pull your head in," the officer is heard to say in the video.
When Martin suggests the officer should "relax", he continues, "don't tell me to relax, you don't tell me what to do, don't swear in public. Switch on."
WA Police Union president George Tilbury has told The West Australian that police officers interact with the public 24 hours a day, seven days a week and on some of these occasions the situation could be quite frustrating.
WA Police are investigating the incident but note that the full video of the incident has not been uploaded, and that potentially the full exchange is not seen in the video. WA Police have said that the officer has admitted to his superiors that he acted "inappropriately".
Watch the video below.