West Australian LGBTI advocates welcome election results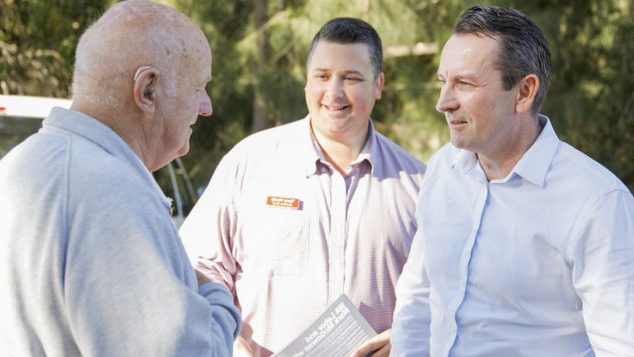 Local advocates of the LGBTI community have welcomed Labor's victory in Saturday's state election, describing the result as "a triumph against bigotry."
Long-term LGBTI advocate Damian Douglas-Meyer says the relentless campaign by anti-gay groups and religious MPs to vanquish the Safe Schools anti-bullying program had failed.
Liberal MPs Peter Abetz and Joe Francis posted videos ahead of the polls that warned of the 'dangers' of the Safe Schools program, but many of their claims were proven to be inaccurate.

Francis is currently sitting on a knife's edge and looking to lose his once safe seat of Jandakot, while Abetz was the among the first to concede his seat of Southern River to Labor opponent Terry Healy on March 11.
Flyers containing similar misinformation, which had been linked to independent candidate Rosemary-Anne Lorrimar and All Kids Matter among others, were also distributed across the metropolitan area.
"Despite thousands of anti-homosexual leaflets dropped in electorates across Perth by right-wing churches, the voters rejected this fear-mongering, electing a government committed to supporting and funding Safe Schools and protecting LGBTI students," Douglas-Meyer said.
Mr Douglas-Meyer says more WA schools would be likely to adopt the Safe Schools resources now that the program has the support of Premier-elect Mark McGowan.
"Only a handful of schools across WA have adopted this anti-bullying program for LGBTI students, because religious conservatives in the outgoing government created fear and uncertainty around it. As a result, most school principals avoided the controversy and declined this optional training program for teachers," Douglas-Meyer continues.
"That fear and misinformation has now been removed, and I call on the McGowan Labor Government to encourage more schools to get involved or to make the program mandatory as Premier Daniel Andrews has done in Victoria."
---
---
Douglas-Meyer said the LGBTI community will also be ensuring that Premier-elect McGowan supports a Civil Union Scheme for same-sex couples and removal of religious exemptions from the state's anti-discrimination laws.
"In the absence of marriage equality from the Federal Government, we need a Civil Union scheme so that LGBTI couples can register and prove their relationships at a State level, removing the difficulties they currently have with matters such medical emergencies, legal issues and parenting matters.
"We also need to remove the special religious exemptions under the law that allow church schools to expel LGBTI students or those from rainbow families, as happened in 2015," Mr Douglas-Meyer said.
Douglas-Meyer has also lauded the incoming government's commitment to expunge historical convictions for men who were prosecuted under the discriminatory and obsolete anti-sodomy laws prior to reform in 2002 – and hopes for an official parliamentary apology.
"Expungement is an important and symbolic break from the past. However, to truly reconcile this issue and heal the emotional scars of those whose lives and careers were destroyed under the criminalisation of homosexuality that existed just 15 years ago, there needs to be a formal apology from the parliament.
"Both the Tasmanian and Victorian parliaments have done this because it properly solemnises the occasion, acknowledges the wrongs of the past and embraces LGBTI people as equals in the community."
OIP Staff