WestPride Archives relaunch with special event this PrideFEST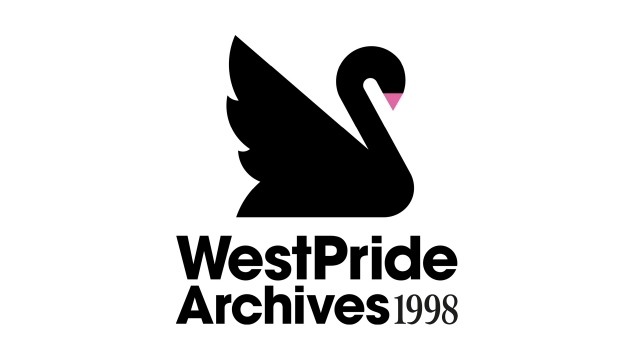 WestPride Archives launched at Murdoch University on Thursday night as part of PrideFEST 2023.
WestPride Archives, formerly the Gay and Lesbian Archives of Western Australia, have been renamed with a newly revived committee and relaunched hosting a successful night of celebrations and speeches highlighting the importance of keeping the community's precious archives safe and exploring our rich shared histories.
The launch night held with the support of the Equity Diversity and Inclusion team at Murdoch University, the Geoffrey Bolton Library and the Special Collection Team at MU, hosted people of diverse age groups from LGBTIQA+ communities around Western Australia.
Speeches were heard from Em Readman, Equity Diversity and Inclsuion Projects Coordinator at Murdoch, Guy Gomeze, Co-Convenor of WestPride Archives, Graham Grundy, Treasurer and Database Administrator for WestPride Archives, Rebbecca Bennett, Pro Vice-Chancellor Equity Diversity and Inclusion at Murdoch and Giz Watson, the first openly lesbian parliamentarian in Australia.
In recent years, WestPride Archives has curated exhibitions, the first being 25PRIDE at the Museum of Perth an exhibition exploring and celebrating 25 years of Pride WA curated by Guy Gomeze. The organisation has also assisted with International Lesbian Day celebrations in Fremantle and d the Art Gallery of Western Australia with a display of archival material and a long table talk curated by Dunja Rmandić, I want a future that lives up to my past'
The archives were also able to support research into historic lesbian publishing, hold workshops with arts practitioners through PICA, help GRAI with honouring Campaign Against Moral Persecution WA members to celebrate their 50th anniversary and much much more.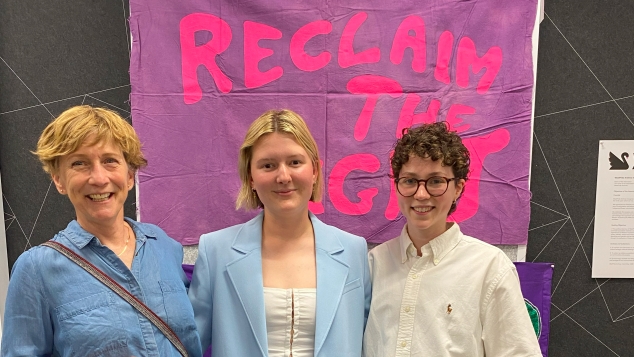 Most recently they held a stall at Pride Fairday 2023 and helped with Museum in a Container by WAM at Fairday and assisted, curated and installed Pride in Posters: The first 10 years of Pride in Western Australia for Pride WA, currently on display at the Communities Stories exhibition space at the WA Museum Boola Bardip and Perth Cultural Centre.
The archive started in the late 90s, was incorporated in 1998, ran for a decade and has recently been revived. As we move forward into the 2020s the collection is being catalogued under the direction of Graham Grundy and Guy Gomeze with over 5000 items currently listed in a searchable database.
WestPride Archives is a not-for-profit run by a volunteer committee of community members with diverse backgrounds from art workers, to activists, archivists and historians.
As the committee move through governance and organisational change they will be seeking financial assistance to create a sustainable organisation, WestPride Archives currently seeks volunteers to assist with continuing cataloguing items into the database and assistance with building and maintaining a web presence. People interested in these areas of volunteer work can contact the committee via the email [email protected]
WestPride Archives are holding a Community Collections Donations Day, this Sunday 19th November from 11am to 3pm, in the Pride WA office, located in the Pride Piazza. Pop down to find out what WestPride Archives does and how you can get involved while viewing some historic items on display.
---

You can support our work by subscribing to our Patreon
or contributing to our GoFundMe campaign.