What do we want? When do we want it?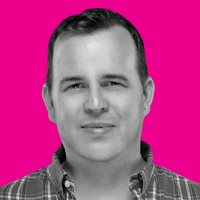 There was a predictable echo of complaints about retired Army leader Lieutenant-General David Morrison being awarded Australian of the Year.
Not long after he was given the nation's top honour, Morrison told reporters, he, like the large majority of Australians, was in favour of marriage equality.
Conservative groups moaned about the Australian of the Year awards being hijacked by minority groups, and claimed the award no longer represented 'the real Australia'. One group asked.  "Why can't we have an Australian of the Year who supports traditional marriage?"
Well here's some breaking news, an Australian of the Year who supported leaving our nations laws on marriage out of step with the rest of the world – would also be a representative of a minority group.
Poll after poll shows that an overwhelming the majority of Australians want the laws to be changed. Recent reports have also highlighted that the majority of politicians would support changing the laws. Why our Prime Minister is superglued to the all-round bad idea of a plebiscite is a bit of a mystery.
The plebiscite is non-binding and a number of government politicians have already declared that they will ignore its outcome and still oppose marriage equality anyway. This has essentially reduced the excise to being an incredibly expensive opinion poll to tell us what we already know. Only politicians could conjure up this situation.
There is of course what Liberal Senator Concetta Fierravanti-Wells refers to as the large silent majority. Presumably a massive group of Australians who for over a decade now have not participated in opinion polls, read newspapers, attended protests or called their local politician on this issue.
While conservative MPs might think such a group exists, it's probably a big call to presume these mythical Australians are against the idea – or even more unfathomable is the belief that they haven't even heard of the proposal.
The arguments against marriage equality are becoming increasingly ridiculous, and by the time we get to the proposed plebiscite they are sure to be entirely ludicrous.
The time is now? No, the time is way overdue. Next rally I really think we need to change the chant to: What do we want? Marriage Equality. When do we want it? About 5 years ago.
Graeme Watson
This editorial appears in the February edition of OUTinPerth magazine available from Friday 5th February 2016.