40% of Same-Sex Couples are Christian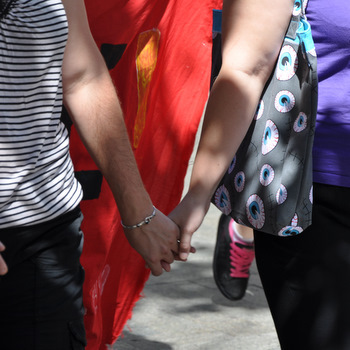 Despite common views that religion and homosexuality are like chalk and cheese, recent census data has revealed four out of ten same-sex couples are in fact Christian.
Unlike out heterosexual friends, same-sex couples are more likely to have no religion (48%), whilst opposite-sex couples are unreligious by 21%. The gay and lesbian population also enjoy good karma, with 4% of same-sex couples being Buddhist compared to 2.6% amongst opposite-sex couples.  
Levels of Christianity look set to decline in the long term, as research shows youth are more likely to have no religion compared to older generations.