Scene Guide Friday June 8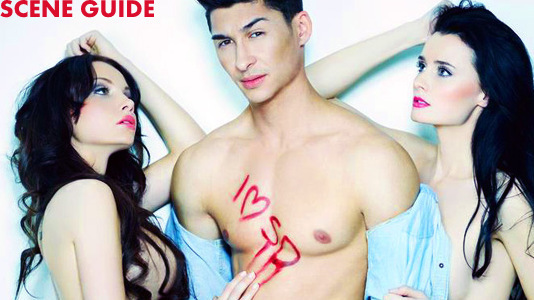 Sebastien Drums is at The Court Hotel tonight, presented by Habitat. The house music DJ behind the hit tune 'My Feelings For You' is the headline act. Also on the bill Flex, TimBee, Sir Chancelot and Ace Basik, plus Hannah Conda and Ruby Jewels will be performing.
Later in the night the Sebastien Drums after party is at Geisha Bar, with Timbee, Ace Basik, Badem M, Forgone, James S and guests.
Paul Hayter is playing the piano at Honey Lounge from 6pm, then Glitter gets underway from 8pm – playing all the anthems. The special drink tonight is a mulled wine for winter. Drinks are half price between 8pm and 9pm.
Tina Arena is performing with the WA Symphony Orchestra at the Riverside Theatre.
After some indie rock? Why not check out the Velvet Lounge in Mount Lawley where you'll find Stereoflower, Mezzanine, The Disapointed, Patient Little Sister, and Rachael Dease. There's another great line up at The Rosemount Hotel where Sidewalk Diamonds are releasing their EP with help from Our Man in Berlin, Sean O'Neill and James Teague.
Mark Rae from electronic duo Rae and Christian is playing at The Manor in Leederville, supports are Royce and Dave Jackson.
Connections Nightclub opens at 10pm for regular Friday night Inside Out.