15 Celebrity Closets That Opened in 2013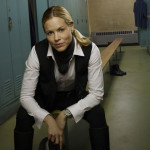 1. Maria Bello
Actress Maria Bello announced she was in a same sex relationship in November. The actress has stared in TV's 'E.R' and the US version of 'Prime Suspect' as well as films like 'Coyote Ugly' and 'A History of Violence'. In coming out Bello shared that she dreaded telling her twelve year old son about her romantic life, but when she told him he was happy for her. The actress shared her news via a self penned piece in the New York Times.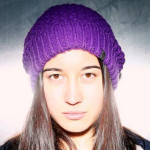 2. Belle Brockhoff
Australian snowboarding star Belle Brockhoff came out in August when speaking to the ABC program 'Lateline'. Brockhoff is set to complete at the Sochi Olympics in 2014 and has been an outspoken critic of Russia's anti-gay laws. When she announced that she was gay Brockhoff said she was proud of who she was.  The athlete said she was prepared to display a rainbow motif in defiance of Russia's laws.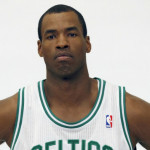 3. Jason Collins
Jason Collins became the first professional athlete in an American team sport to declare that they are gay. Collins came out via a 'Sports Illustrated' cover interview in May. Collins announcement drew a record 3.1 million people to the Sports Illustrated website on the day the story was released. Collins revealed he chose number 98 as his jersey number in recognition of Matthew Shepard's death in 1998.
Cruiskank, the star of Nickelodeon's 'Fred' films declared he was gay in a YouTube video in August.  The teenage actor shared the news in a YouTube video alongside actress Jennifer Veal, who starred in the Disney TV series 'Jessie'. The two stars of teen entertainment spent the video answering fan questions before asking for a drum roll for the final big question. Veal asks and answers the question, is Lucas gay?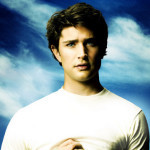 5. Matt Dallas
Actor Matt Dallas is best known for his leading role in the TV series 'Kyle XY', in January he started the year by announcing his engagement to indie singer Hamilton Blue. Dallas played the title character in three seasons of 'Kyle XY' – which is about a teenage boy who wakes up naked in a forest, without a belly button who is taken in by a local family. Since the series wrapped Dallas has gone on to star in the short lived series Eastwick and picked up a guest spot on 'Entourage'.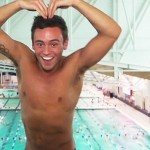 6. Tom Daley
Nineteen year old British diving champion Tom Daley announced he was in a same sex relationship by posting a video to YouTube in early December. It's since been widely speculated that Daley's partner is Oscar winning screenwriter Dustin Lance Black, who is twenty years older than Daley. At Christmas Daley's family wrapped his gifts in rainbow ribbons and gave him a cooking apron that said 'Gay Idol'.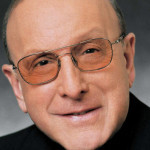 7. Clive Davis
Music mogul Clive Davis revealed that he is bisexual when he published his autobiography in 2013. Davis is credited with bringing Whitney Houston to prominence and is involved in the careers of artists like Jennifer Hudson, Aretha Franklin, Rod Stewart, Christina Aguilera, Kelly Clarkson and many others. The 81 year old went on to Katie Couric's talk show and said he included the information so there could be a greater understanding about bi-sexuality.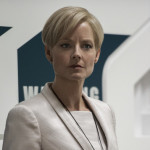 8. Jodie Foster
When taking to the stage at The Golden Globe Awards in January to accept the Cecil B DeMille Lifetime achivement award the the fiercely private actress gave a speech that acknowledged her sexuality, her former partner and two sons. Foster said her coming out happened, 'a thousand years ago' and described the process as being a fragile young girl who opened up to trusted friends, family and co-workers.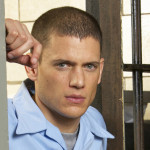 9. Wentworth Miller
'Prison Break' star Wentworth Miller ended years of speculation about his sexuality when he published an open letter turning down an invitation to a Russian film festival because he is gay. Later in the year, just before World Suicide Prevention Day,  the actor opened up about how his struggles with sexuality had lead him to attempt suicide on more than one occasion.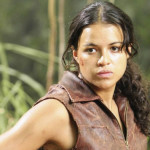 10. Michelle Rodriguez
Back in 2006 Rodriquez said during an interview that she had experimented with both sexes but she's been critical of magazine articles that described her as bi-sexual. This year the actress from 'Girlfight', 'S.W.A.T', 'Avatar' and TV's 'Lost' opened up in an interview with Entertainment Weekly and said ""I've gone both ways. I do as I please. I am too f—ing curious to sit here and not try when I can. Men are intriguing. So are chicks."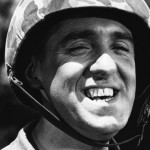 11. Jim Neighbors
Retired actor and singer Jim Neighbors wed his partner of 38 years Stan Cadwallander in Seattle, Washington, just one month after the US state declared same sex unions legal. Neighbor's is best known for his leading role in the TV show 'Gomer Pyle' that ran from 1964 – 1969. In the 1980's Neighbors appeared in a series of films with his close friend Burt Reynolds including 'The Best Little Whore House in Texas'.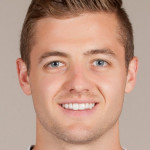 12. Robbie Rogers
Soccer player Robbie Rogers came out as gay via a post on his personal blog saying, "Secrets can cause so much internal damage. People love to preach about honesty, how honesty is so plain and simple. Try explaining to your loved ones after 25 years you are gay. I always thought I could hide this secret. Football was my escape, my purpose, my identity. Football hid my secret, gave me more joy than I could have ever imagined". Later in the year Rogers signed with LA Galaxy.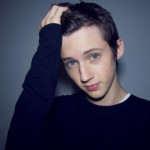 13. Troye Sivan
Actor and You Tube star Troye Sivan, who lives here in Perth, declared that he was gay back in August. "This is not something that I'm ashamed of, and it's not something that anyone should have to be ashamed of," said Sivan in his announcement. Sivan shared his coming out process and said YouTube videos of other people's coming out experiences and the 'It Get's Better Project' were very helpful to him.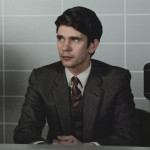 14. Ben Whishaw
British actor Ben Whishaw is one of the hottest actors around having stared in TV shows like 'Criminal Justice, 'The Hour' and feature films including 'Cloud Atlas' and his role as tech wizard Q in James Bond. In August the actors representatives confirmed that over a year ago the actor has entered into a civil partnership with Australian composer Mark Bradshaw. Whishaw is currently staring in the play 'Mojo' in the West End.
Best known for her indie tune 'F*ck Was I', the singer announced that she was gay on the website 'Everyone Is Gay'. The singer said rather than thinking about the fact she is gay she'd rather be climbing a tree, reading a book or writing a song, and noted that she wished being gay was insignificant has the colour of your hair or whether your left or right handed. Owens Young also announced her plans to marry her partner Kristin Russo, one of the creators of the 'Everyone is Gay' website.
Readers who require assistance can call Lifeline on 13 11 14 or call the Suicide Callback service on 1300 659 467.