Review | Damon Gameau's '2040' takes a look at what our future could be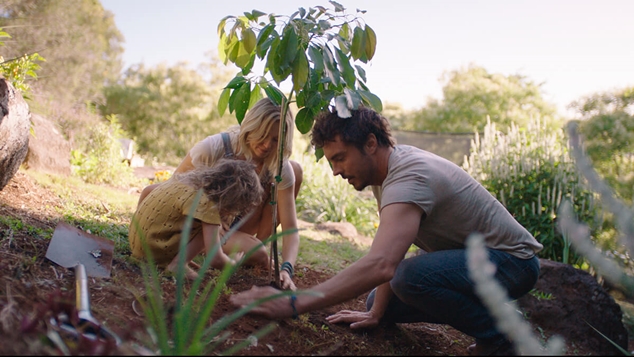 2040 | Palace Cinemas | ★ ★ ★ ★ ★ 
Damon Gameau's 2015 documentary That Sugar Film was an outstanding success that changed many people's lives. After saving our bodies from the deadly white stuff, the Australian actor, director and campaigner has turned his investigations to how we can save our planet.
As he did with That Sugar Film, he turns public concerns into personal concerns. His film addresses his 4 year-old daughter who will be 25 in 2040. The point being that if changes are implemented now – using technology that is available now – then this glass-half-full guy sees a much better world for his daughter than the doom and gloom that has been forecast.
Convinced that individuals can make a difference, he travels the globe to collect examples of current practices that focus on renewable energy, sustainable farming, transport that leaves no carbon footprints and even extracting carbon from the atmosphere.
Gameau is optimistic that we can break the take-make-use-lose cycle that is ruining out world and calls his documentary a "fact-based dream". Stressing that people have the power to reshape their lives, he presents complex ideas in an easy to understand way making good use of visual effects.
Experts describe how we can take our lives in directions that well help the planet rather than continuing to deplete it. These interviews are intermixed with young people who have positive outlooks for their futures. The film seems to be targeting the youth, hoping that new leaders will emerge to enact the radical changes required.
Finding interesting and scary parallels with the tobacco and cigarette industry putting enormous funds into denying that smoking was in any way dangerous to its consumers, Gameau does acknowledge that there are huge economic and political agendas to challenge before there can be any real change.
The future he creates through green-tinted glasses is certainly projected to the less cynical youth. At a recent family gathering on the eve of the election, all the young ones (aged 12, 13, 14, 16 and 19 years) wanted to vote Green as they thought these people would do something about climate change so there'd be a healthy planet for them to live on.
School-aged students have free entry with every paying adult over the opening weekend – Saturday 25 May and Sunday 26 May – at Palace Raine Square and Cinema Paradiso. All they need to do is show their ID at the box office.
Lezly Herbert
---