Abetz says religious discrimination laws were promised to 'No' voters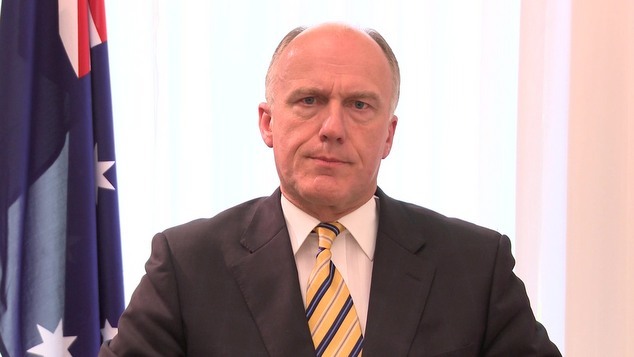 Tasmanian Senator Eric Abetz says religious discrimination laws were promised to 'No' voters when marriage equality was allowed, and he's confident the Morrison government will deliver a law that satisfies those opposed to marriage equality.
"I'm sure we as a government will come to a landing that is acceptable, that is proportionate, and that will provide the guarantees that were promised to us during the same sex marriage debate." Senator Abetz told Sky News this morning.
Senator Abetz said a promise had been made by former Prime Minister Malcolm Turnbull, who said he was more committed to religious freedom than he was to same sex marriage.
"It's now for the time for the other side of the debate to be provided with appropriate protections, and that is what Attorney General Christian Porter is working through." Senator Abetz said.
Senator Abetz said the consultative approach taken by Attorney General Christian Porter was beyond criticism.
"The Attorney General has embarked on a very consultative process that I don't think anybody can fault. The issues have been aired by organisations such as the Australian Association of Christian Schools, I understand some of the clergy in Sydney have indicated their concerns, and these are difficult issues to grapple with to ensure that we get the balance right."
Senator Abetz said the case of Israel Folau had demonstrated how religious discrimination had wide ranging effects, saying the decision by Rugby Australia to terminate Folau's contract had affected young Christians with Islander heritage.
"Let's remember that there was also hurt on the other side, somebody had their livelihood taken away form them, also a lot of young Pacific Islander community people, in Western Sydney in particular, saw their hero on the football field being taken off for his religious views."
The Tasmanian senator said many young people who be questioning if there was a place for them in the game of rugby in light of the Folau decision.
Senator Abetz also said the Australian Human Rights Commission has acknowledged that there was deficit of law in the area of protecting religion belief, but failed to mention that the submission put forward by the commission is largely critical of the government's proposed bill.
The parliament is expected to begin debating the laws when parliament returns next week.
Graeme Watson
---