ACL Steps Up It's Campaign in the ACT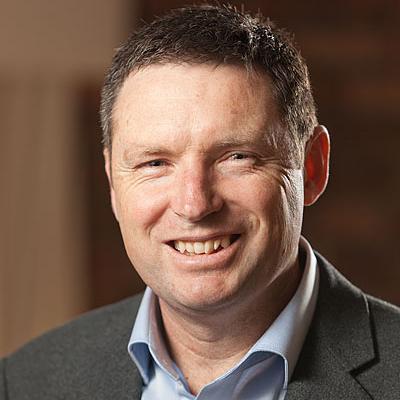 The Australian Christian Lobby has stepped up it's campaign against same sex marriage in the Australian Capital Territory.
The right wing lobby group says the territory's Labor government should cease it's planned introduction of marriage equality legislation because it has failed to consult with church groups and the proposed legislation is likely to end up in the High Court.
"This bill needs to be delayed until there can be a proper discussion about how this change to the definition of marriage will affect the civil liberties of those who cannot agree with the redefinition of marriage," said the organisation's Executive Director Lyle Shelton (pictured).
Shelton argued that the proposed law would have significant consequences for people who believed that marriage should only ever be between a man and a woman.
"Redefining marriage and enforcing this new definition of marriage by law has significant consequences for freedom of speech and freedom of belief."
Shelton also highlighted that marriage equality advocates in the ACT did not respect the governments plan to make churches exempt from performing same sex marriages. Shelton highlighted a statement made by Ivette Madrid of Equal Love Canberra saying that when Madrid spoke to the ABC she said the organisation disagreed with protections for religious freedom.
Equal Love disagrees with Shelton's assessment of their spokesperson's comments and claim that Shelton has taken them out of context. Last night the lobby group issued a statement reaffirming their support the sections of the legislation that allow religious institutions to be except from conducting same sex marriages.
"Contrary to the impression the Australian Christian Lobby is trying to create, we do not want legislation that forces marriage celebrants or church officials to marry anyone. It is up to them to decide over whose marriages they officiate," said Ivette Madrid.
In an opinion piece in 'The Australian' this morning Shelton argued that the Australian people are not interested in marriage equality and it is time for the issue to be put to rest.
Shelton said that gay lobbyists were waging a war of attrition on Members of Parliament and that continual discussion about same sex marriage was taking the Australian Christian Lobby away from discussion of bigger issues like the recently announced cuts to overseas aid.
Deputy National Director of Australian Marriage Equality, and Canberra resident, Ivan Hinton, beleives the ACT Government has a clear mandate and has conducted extensive consultations within the community.
"The drafting and introduction of this bill has included consultation with legal experts, advocates, and the wider ACT community," said Hinton.
National Director of Australian Marriage Equality called on Labor leadership candidates Bill Shorten and Anthony Albanese to give a commitment that they would side with The Greens should the federal Liberal government attempt to override the territory's legislation if it was approved.
The ACT Marriage Equality Legislation is schedule for debate in the ACT parliament tomorrow morning.
Graeme Watson