Act Out: Acting coach Conrad Le Bron returns to Perth this weekend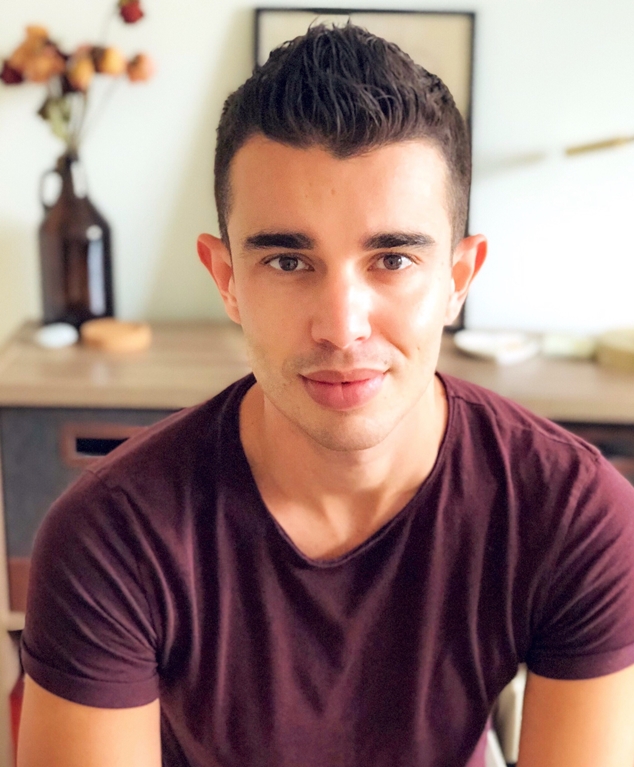 Perth-born actor and acting coach Conrad Le Bron has been living and working as an actor and acting coach in the USA for 5 years. Conrad coaches actors throughout Australia and the United States, and now returns home to hold his ground-breaking acting workshops in Perth, Hobart and Sydney, after his hugely successful sold out workshops in Perth last year. Having trained intensively with some of the greatest acting coaches in the world including; Susan Batson (Acting coach to Nicole Kidman, Juliette Binoche and Oprah Winfrey), Jeneffa Soldatic (Nickelodeon, Life Member of the Actor's Studio Drama School, New York City) and Kévin Jackson (National Institute of Dramatic Art), Conrad brings a wealth of knowledge and training, not easily found and rarely taught in Australia. His background as a life coach, and his experience with making the move to the US as an Australian actor provides invaluable advice and training for local actors.
I caught up with Conrad before his September workshops commence in Perth to chat about being an actor from Perth and a member of the LGBTIQ+ community:
"When I started training as an actor in this particular technique of acting, it demanded a new level of honesty in my work that I hadn't experienced before. In turn, it had me be honest with myself. It was at this time, when I was living in Sydney, that I first came out. I then trained and worked as a life coach and saw the parallels to coaching actors. In my own lived experience, the two were synonymous. As a result of standing in my truth about my sexuality, I was able to soar into new heights with my work – no matter where it took me. I played a gay rights advocate in 1970's England in Canary (New Theatre, Sydney 2011), a low level drug dealer in The Reckoning (Directed by John V. Soto 2014) and a misogynistic, testosterone-fuelled porn addict in The Garden (Directed by James Winter – Creative Collaborationist 2013). For each of these roles I no longer had to hide anything. I could share all of myself on stage or screen, no matter what the role demanded of me.
Sir Ian McKellan famously shares about when he finally came out to the public. He was a man who had already told his friends and family that he was homosexual. He said that he was performing on stage in the West End, and whenever he had to cry on stage he couldn't and he would simply turn upstage to give the effect of, and hide that he wasn't actually crying. When he finally came out to the public he no longer needed to turn upstage.
There's been such a power and freedom that I've achieved from telling the truth about myself, and the truth is what I empower actor's to reveal in their work. It is my hope and belief that this new level of truth in one's work will positively impact the authenticity of their lives."
The Actors' Hub Perth will be hosting the two day intensive workshop in Perth on the 1st and 2nd of September. The Actors'Hub is an innovative Perth-based acting school, founded by local actor, director and WAAPA graduate, Amanda Crewes. The school trains actors in all aspects of the industry, and provides professional development with local and visiting artists.
Conrad Le Bron will be at The Actors' Hub this weekend. For more information, please visit conradlebron.com/coaching
Kyle Kash