Advertising Standards Board rules against rainbow noose ad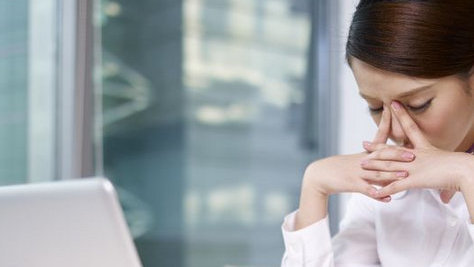 The Advertising Standards Board (ASB) have ruled against an online advertisement from the Marriage Alliance.
In their report the ASB said the controversial advertisement from earlier this year was inappropriate, distressing and contravenes prevailing community standards on health and safety.
The image of a woman sitting at a desk with a rainbow coloured noose around her neck was accompanied by text saying "Same sex marriage increases PC bulling in the workplace."
The advertising watchdog said the use of the suicide related imagery was not justified.
In their determination the board noted that responsible publication of material related to suicide should have accompanying information to assist people who may be troubled by the information. This has become standard practice in both the print and television industries.
Marriage Alliance questions ASB's authority to judge 'rainbow noose' ad
In their initial response to the complaint the Marriage Alliance questioned the jurisdiction of the ASB arguing that they did not have authority to rule on the matter.
The Marriage Alliance said the image was not an advertisement but an internet meme. The group also said the ASB were not the right body to adjudicate the issue as the advertisement was political in nature and therefore fell under the realm of the Australian Electoral Commission.
The Marriage Alliance said their response to the ASB was provided in "good faith", while maintaining they ASB did not have authority to rule on the complaint.
In their submission the Marriage Alliance said they did not seek to insult anyone with their image. The group said it should fall under the category of protected political communication.
"While the Image does not seek or intend to "insult", it appears to have offended the Complainant.
"Be that as it may, in light of the political nature of the communication inherent in the Image, and the Constitutionally implied protection of political communication as defined above, it is respectfully submitted to the Board that the Image is protected as political communication under the implied freedom per the Federal Constitution and relevant High Court authority." The Marriage Alliance said.
The Marriage Alliance said there was no allusion to suicide in the image and that the complainant's suggestion that the image suggested suicide was "frankly absurd".
The lobby group said people who were complaining about the image were  presenting a "intentional and disingenuous misreading of the image" and were attempting to stifle political debate.
The Marriage Alliance did not respond to the Advertising Standard's Board report. OUTinPerth has contacted the Marriage Alliance for comment.
---
If you are struggling with anxiety or depression, support and counselling are available;
Lifeline: 13 11 14
beyondblue:
1300 22 4636 / beyondblue.org.au
QLife:
1800 184 527 FREE (Free) / qlife.org.au 
QLife are a counselling and referral service for LGBTI people
OIP Staff