Amazing: Marcia Hines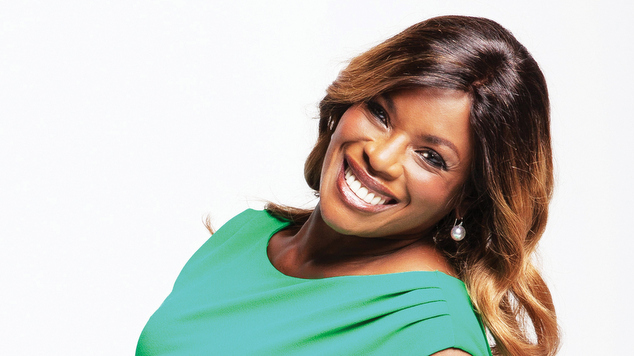 Marcia Hines remains one of Australia's most revered contributors to music as both a performer and a television presenter on 'Australian Idol' and Foxtel's SMOOTH channel. Now she's reminding the world why she's one of our nation's favourites with her new album 'Amazing'.
Hines' telephone manner is just as warm as you would imagine from her work on 'Australian Idol'. She says that now felt like the right time for her to release her first album of original songs in twenty years.
"Necessity is the mother of invention. So I just had to just sorta jump on it. Yeah, it was a good time. It's all about timing I suppose in life."
Hines says the primary inspiration for her album was a desire to sit down and do some serious writing.
"I was able to write with two guys, Ron E Jones and Tom Diesel and we sorta really focused on it and sat down each day, from about ten to about seven each day and just wrote what we thought would suit me, and what was true to me"
One of the highlights on 'Amazing' is her high-energy duet with Russel Crowe, entitled 'Remedy'. The two engage in some banter on the track, which Hines says is a reflection of the fun they were having in the recording studio.
"It was good, it was really cool you know. When we decided to put the album together, the record company and a lot of other people were talking about other acts that they wanted me to perform with around the world and blah blah blah. And I'd already worked with Russel on a track of his on one of his albums. I think the album was called 'My Hand My Heart' and he asked me to sing on a song called 'Testify' and so, you know mentioning all these names and then one morning I just got a call about, on the net I just Googled 'performance at the AFI Awards' and I thought 'That's it!'. I got a light bulb on the top of my head like 'Yeah!' so I just said to the record company 'This is who I want'. And I just have to present him with the song and Russel said 'Just send me the song and let me check it out first' and I said 'Sure!' and I sent it to him and lo and behold he dug it, and he came in to the studio like the professional he is and he knew the song backwards, which is so impressive. We had a ball! You need to know that. And the banter was maybe two takes! It just happened you know, like those good things."
Hines is hard pressed to decide her favourite collaboration from her decades-long career. She loves the sensation of creating something new with another musician.  "When you collaborate with somebody, you're sharing ideas and you're sharing that spark of creativity and something really special comes out of it. So it's not the end of my collaborations by any means."
Marcia's new album 'Amazing' is released on April 4th. 
Sophie Joske