A Brand New Testament – an unforgettable film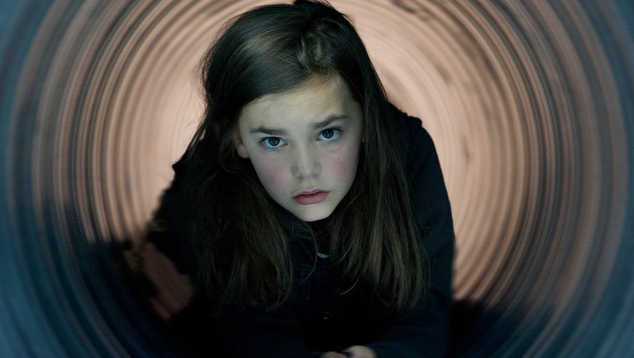 What if God didn't live in Heaven? What if he wasn't such a nice guy, what if he was just a guy with a lot of power? What if he just lived in a hard-to-reach section of Brussels?
'A Brand New Testament' is the new work from Belgian Director Jaco Van Dormael, best known for his 1991 film 'Toto the Hero'. It's a film that will leave you with an uplifting feeling of wanting to make the world a better place and live lift to the full.
This black comedy is playing at UWA's Somerville auditorium as part of the Perth International Arts Festival's Lotterywest Film Season.
God lives in his house with his wife, the Goddess and their lesser known daughter Ae. Son J.C. left home a while back.
From his desk top computer God created the earth, starting with Belgium. At first he populated Brussels with animals. Giraffes walked the streets. tigers watched TV and ostriches walked around supermarkets.
Then  God scrapped that idea and created man in his own image, which seems to fit much better with the urban streetscapes. God, who it turns out is a bit of a mischievous character, wrote thousands of rules on how the world will work. If you've ever wondered why toast always falls jam side down or why the other queue moves faster – it's because that's how God programmed it on his PC.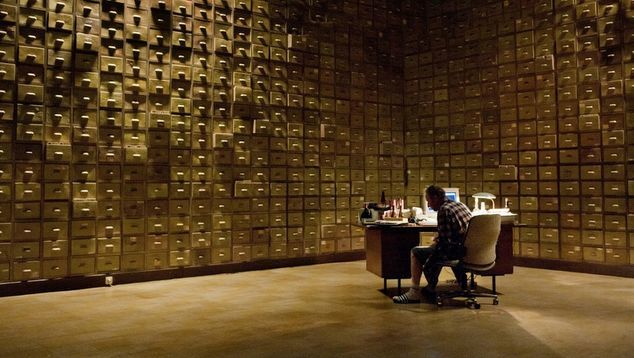 God has a falling out with his daughter,and the rebellious ten years old breaks into his study and takes over running the world. Ae sends a message to everyone on earth's mobile phone letting them know exactly how long they have left to live. After the release of the 'death dates' the world is dramatically changed, Ae heads out into the world and sets about finding herself some apostles and begins writing a brand new testament for the people.
Ae's journey on earth is her quest to recruit her six followers – and what an interesting collection of people they are. Of particular note is the inclusion of a transgender apostle, who upon discovering that they only has a short time left to live, decides to embrace living as the opposite gender.
This comical film is marvelous. It's funny, unpredictable and bizarre, filled with quirkiness and hundreds of tiny moments of joy. It's a wonderful allegory for life itself.
No sacred cows are spared in telling this story, and while a viewer who holds Christianity in high regard might label this tale blasphemous, it's message is a positive one.
There are many fabulous performances in this film. Yolande Moreau ('Germinal', 'Amelie') delivers as the silent but expressive Goddess, and Benôit Poelvoorsde ('Man Bites Dog') is the grumpy and frustrated God.
Newcomer Pili Groyne is daughter Ae, a challenging role given the many iconic actors she has to share scenes with. Among the apostles is screen legend Catherine Deneuve, François Damiens, Didier De Neck and Serge Larivière.
'A Brand New Testament' is playing at the Somerville auditorium at UWA until January 24th, From January 26th to 31st it will be screening at Joondalup Pines. Watch the trailer below.


Lotterywest Festival Films season two program announced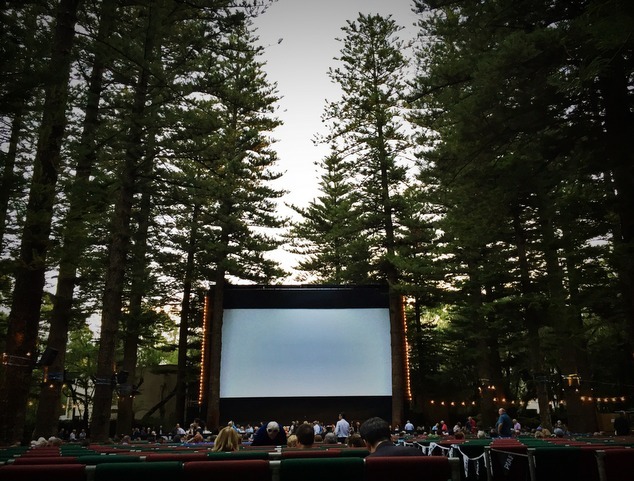 The Perth International Arts Festival has just announced their second program for their 2015-16 Lotterywest film season. This year the program has been split in two, a move that allows the festival's curator to acquire some very news films for the programs second half.
Commencing on Monday 8 February, the nine-week Season Two program continues to traverse the globe for the best in contemporary and award-winning world cinema, with films from Australia, Nepal, United States, France, United Kingdom, Iceland, Colombia, Japan and Sweden.
Tom Vincent, the festival's new Film Manager, shared his excitement about the new program before the screening of last night's film at the Somerville.
"Selecting the films for Season Two of our program has been a joy in unexpected ways," Tom Vincent said.
"I have enjoyed thinking about the people that come frequently to see our films, and I wanted to find films that would excite those people, and would want to make them keep coming to films towards the end of our season by offering them the chance to see something new and fresh."
Among the films scheduled for the second half of the program is 'Sherpa' from Australian director Jennifer Peedom. Set against the backdrop of Mount Everest the film shows that clash between the third and first worlds. The film, which was recently nominated for a BAFTA, was filming during the calamitous 2014 climbing season when 16 Sherpa guides were killed.
Jason Segal, an actor known to most people from his role in 'How I Met Your Mother', tasks on a very different part in the road movie 'The End of the Tour'. Segal plays the late author David Foster Wallace who is accompanied on his cross country book tour for 'Infinite Jest' by a journalist played by Jesse Eisenberg.
Another film to mark in your diaries is 'La Belle Saison' (Summertime). Set in the early 1970's Cécile De France plays Carole a leader in the women's rights movement who embarks in a love affair with a smart young woman named Delphine, who has just moved to Paris. French rock star Izïa Higelin plays the part of Delphine.
The festival will host the Australian premiere of 'Miles Ahead' the biopic of Miles Davis. The film follows Davis' disappearance from public life in 1975. Don Cheadle plays the legendary jazz musician. The films screens from Tuesday March 15th.
Scottish actor Robert Carlyle acts and directs the black comedy 'The Legend of Barney Thomson'. The film, which also stars Emma Thompson, has been described as a modern day 'Sweeney Todd'.
From Iceland there's 'Rams' a film about two estranged brothers in a remote sheep-breeding community. The film was an audience favourite at the Cannes Film Festival last year.
Also in the program is the Oscar nominated film 'Embrace the Serpent', Japanese film 'Our Little Sister' and the wonderfully titled Swedish film 'A pigeon sat on a branch reflecting on existence'. The film won the Golden Bear at the Venice Film festival and is the follow up to director Roy Andersson's 2009 film 'You, the living'.
Head to the Lotterywest Film Festival page to see the whole program.
Graeme Watson, Film Images: Kris DeWitte