Andrew Bolt Calls for Gays and Lesbians to "Defend Marriage"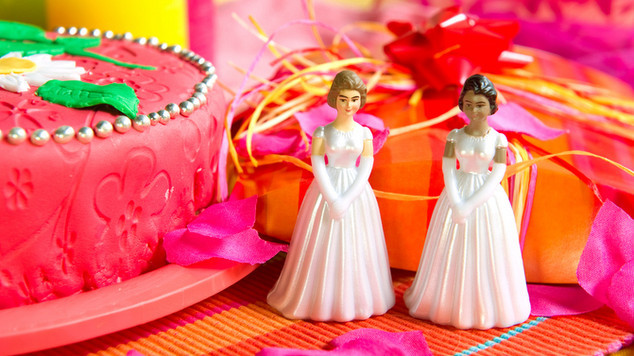 Following the result of Ireland's referendum on same sex marriage, the debate on the issue has accelerated around the world, and in Australia a number of politicians and commenters are calling for Australia to follow suit.
Conservative commentator Andrew Bolt has chimed in on his blog at the Herald Sun, stating: "The battle for same-sex marriage has been won", and that if same sex couples win marriage rights they must "defend marriage as fiercely as we conservatives tried".
The article goes on to suggest that same sex marriage could "weaken the glue of marriage by making its form and obligations — to commit for life, be faithful — seem just optional dishes in a serve-yourself smorgasbord."
Bolt expands on this statement by saying that "gay culture is far more tolerant of promiscuity" and that the Gay and Lesbian Mardi Gras is a "raucous celebration of random sex".
He argues that same sex couples who choose to get married should "become more conservative".
Bolt also stated that while the introduction of no-fault divorce has some benefits, like "a second chance of happiness for loveless couples", it was also harmful. He goes on to state: "A million Australian children now don't have one of their parents live with them and a third of those live in poverty.
"For many parents, caring for their own children has become an option as disposable as their marriage."
Bolt isn't the only commentator arguing that marriage as an institution should be "For the sake of the children".
On Triple J's program 'Hack' this week, the Australian Christian Lobby's managing director Lyle Shelton argued that the introduction of same sex marriage would bring with it an obligation to provide unregulated access to means of reproduction.
"You cannot provide the benefits of marriage equality to two men unless you're prepared to provide unfettered access to surrogacy and that means women need to be available to donate eggs, that means carrier wombs need to be available. These are huge ethical issues and I think we need to discuss is it right to sever the primal bond of a child with its biological parents not through tragedy or desertion but to meet the desires of adults?"
Buzzfeed's Rob Stott suggested in an article today that recent comments from Bolt and the ACL are indicative of conservative Australia coming to accept the legalisation of same sex marriage as an inevitability. In the article, LGBT advocate Christine Forster, who is also Prime Minister Tony Abbott's sister, concurred.
"It was clear as soon as the Irish result came in that this would be a watershed. It told everybody that this change was inevitable. You can't hold this tide back, and that was clear from the time the Irish results started to come in. In the wash-up over the last few days, people have just come to terms with that."
In the past week, debate on the issue has been accelerated in parliament with Greens Senator Sarah Hanson-Young announcing that her marriage equality bill would be debated in parliament on June 19th and voted on in November this year.
On Monday Labor leader Bill Shorten announced his intention to introduce a marriage equality bill into parliament next week.
"I believe the time has well and truly come for the Parliament to debate marriage equality." he said.
Sophie Joske