Ask Elizabeth: When Love Turns Sour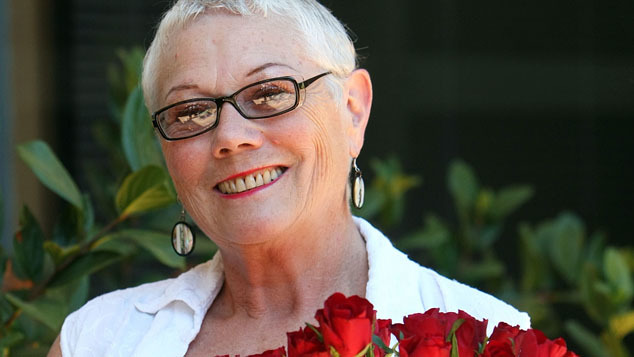 My partner and I have been together for just over two years. For the first twelve months, life was bliss!! I thought I was in heaven – we were so much in love and I believed I had found the right person.  But things seem to have changed: she does not seem to like anything I do for her anymore, whether it be planning a special date or weekend away, what I do in the garden – even how I walk the dog!  The thing is, I do love her and don't want to go through yet another heart-wrenching break up.  What do I do to please her like I thought I did?
Perturbed Peta
If only life was more simple. If only relationships mirrored the mythical tales we read in childhood, emulated the dreams we had and still sometimes have. If only. I may have quoted M. Scott Peck in previous letters, but his wisdom is so palpable. In his book, 'The Road Less Travelled', he says that we mere humans need to fall 'out of love' in order for us to get down to the nitty-gritty business of loving. We need to come down from the land of the gods, the land of myth, and get our hands dirty in the places we live. How do we do this?

Rosemary Tilley, in her book, 'You and Me Equals We', reminds us that everyone has the right to decide how they want to be loved and is entitled to ask for what they feel they need, without that need being labelled in some negative way. We have that right, even if one partner thinks the need unreasonable. Once we accept we have that right, there are some simple and easy things we can do.
•
Be honest with your partner; tell her you love her but that you are worried about how the relationship is going. Tell her that you are aware that there are things you do that she is not happy with.  Invite her to spend some time to see if things can be restored, not necessarily as they were in the beginning, but in a new way, a way that will bring 'new life' in to your relationship
•
Make a list of the needs you would each like to be met in your relationship.  It goes without saying here, that we must appreciate that no one person can meet all our needs; we are in partnership with a human being.
•
Do not be afraid to use the word 'I':  I would like … I would not like … I would prefer … etc.  Be open to hear her 'I' phrases.
•
Make a pact that you will together explore how you may each be willing and capable to meet those needs.  And, again, we don't have to meet them all. They may be met in different ways we originally thought!
•
Be willing to review the progress and make minor adjustments when possible.
•
Lastly, but most importantly, show real appreciation when either of you notice the other trying to implement the requests.
Rosemary Tilley reminds us: 'Do in your relationship what you would do in your business … ask your customer where the service can be improved and act accordingly.' You are in the most important business: the creation of a relationship in which each can be herself, a relationship that nurtures personal growth, a relationship that honours each other's need to trust, a relationship that accepts that true love is found in the nitty-gritty ground upon which you live and love.
You can do it. Trust yourself. Trust your partner. Trust your relationship.
Elizabeth will be co-facilitating a course with Sandra Norman from the Gay and Lesbian Counselling Service for lesbians entitled 'Building better Relationships for Same Sex Female Couples'. The course will take place on the 1st and 8ths of March, book on 9489 6322.
Please send questions on relationships to Elizabeth Brennan, Relationships Australia, PO Box 1206, West Leederville, WA 6901, or email [email protected] Elizabeth is only able to answer your enquiries in print in OUTinPerth and cannot give personal replies.