Australian Christian Lobby concerned about trans women playing sport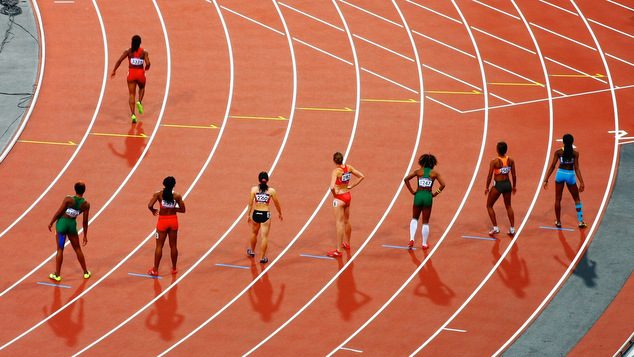 The Australian Christian Lobby has raised concern about transgender women playing sport after a news report highlighted that cricket commentator Cate McGregor was to play an A-grade game for Wests-UC in the ACT, and might be in the running to join the women's Big Bash League.
McGregor, who is 60 years old and weighs just 70 kilograms, told The Daily Telegraph that she was aware there were people who would be against her participation.
"I know there might be some out there who would say 'that's just an old bloke in a dress', but I am 60 years old and I would argue that any physical advantages I may have had as a born male are offset by my age and the changes to my body.
"I am nowhere near the biggest woman on my team. There are girls who could throw me over their shoulder and I now weigh less than 70kg, so while I am fit and strong, I think it's right that I play in my affirmed gender, which is female." Cate McGregor said.
The Australian Christian Lobby's Managing Director Lyle Shelton said while McGregor's physical profile might allay concerns of an unfair advantage, not all transgender women would fit this profile.
"What happens when a 100 kilogram 20-year-old man identifying as a woman wants to seek selection for the women's Big Bash League? Or the Australian netball team?" Shelton asked.
The Australian Christian Lobby said people who had gender identity issues deserved love and support from the wider community but there were concerns about younger transgender people wanting to participate in sport.
Lyle Shelton said the Safe Schools Anti-Bullying program was of concern as it presented material questioning why transgender girls might be excluded from sporting activities.
"Children are being shown posters at school of boys wearing girls' school uniforms as part of 'Safe Schools'. Why can't these transgender 'girls' compete with the girls' in their sporting teams?"
Shelton said anyone working through gender identity issues needed the community's love and support.
"But this should not mean up-ending biological concepts of sex and gender, particularly when there are harmful consequences of altering one's body.
"Parents and more female athletes need to be consulted before the Australian community is led any further down the path of enforced gender theory." Shelton said.
Nick Lawrence from Transfolk WA said concern about transgender people participating in sport was unjustified.
"Any contention with trans people playing sport when their hormone levels are consistent with their affirmed gender is based on transphobia and not on any scientific basis whatsoever." Nick Lawrence.
Robin Litvins-Salter Assistant Director at TransFolk of WA said that these unjustified cases of discrimination prevent many people from competing at any level of sport.
"The increased trans visibility in sport will increase participation with transgender people, this is especially important as many trans people in Australia are of high school age or younger and it is vitally important to a child's well being and development to be physically active.
"Mr Shelton's need to bring up the unrelated safe schools program in sport shows a clear personal issue with transgender individuals that hinders any real debate on the topic in question." Litvins-Salter said.
Netball WA aims to be inclusive and respectful
A spokesperson for Netball WA highlighted the organisation's policy and told OUTinPerth that their organisation was in favour of being inclusive, respecting individuals, and removing barriers to participation.
"Netball WA, as a Member Organisation of Netball Australia, adopts and adheres to the Member Protection Policy that states that Netball Australia, Member Organisations and Affiliates aim to provide a sporting environment where all those involved in netball activities are treated with dignity and respect.
"As the governing body for Netball in Western Australia, Netball WA prides itself on being an inclusive organisation, committed to driving the evolution of our sport by removing any limitations on participation." the groups spokesperson told OUTinPerth.
Last year Peter Abetz said trans school children should sit out sport 
Lyle Shelton from the Australian Christian Lobby  is not the first person to raise concern about transgender children playing sport. Last year Western Australian Liberal MP Peter Abetz called for an 8 year old transgender girl to be dissuaded from participating in her school sports carnival.
Abetz said there was concern about the girl, who is biologically male, using the girls changing rooms and having an unfair advantage over other girls because she is naturally more muscular. The MP said if transgender children did not want to participate in school sports under their birth gender, they should stay on the sidelines.
Graeme Watson
21-11-16 15:02 Comment from Transfolk WA added.