Australian Psychological Society opposes marriage plebiscite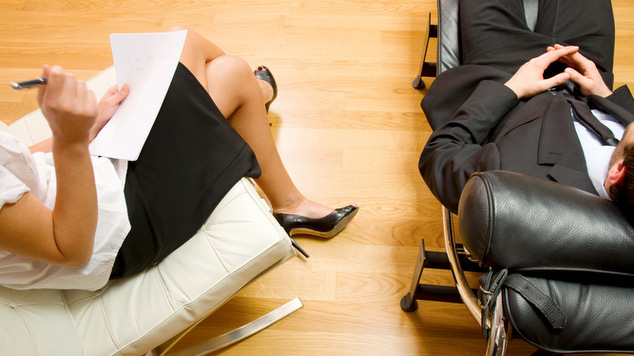 The Australian Psychological Society (APS) is the latest professional organisation to voice concern about the Turnbull government's plan to hold a plebiscite on marriage equality.
In a statement releaed today the APS said it fully supports marriage equality, but believes the process for achieving equality should not be by means of a popular vote.
APS President, Anthony Cichello, said there is evidence that a plebiscite is likely to present significant risks to the psychological health and well-being of lesbian, gay, bisexual, transgender and intersex (LGBTI) people as they contend with the stress of a public campaign.
The organisation, which is a professional association for psychologists, highlighted evidence from a suite of studies shows that in the process of putting marriage equality to a public vote, gender and sexual minorities suffer significantly higher levels of negative emotions than positive emotions,  and experience significant distress over the negative rhetoric.
The APS said LGBTI minorities display increases in psychiatric illness and feel negative, depressed, lonely, disenfranchised and powerless when pubic debates like the one the plebiscite is expected to generate are in the public sphere.
The organisation said the effects were not limited to LGBTI people but also extended to children and other family members of LGBTI couples.
The APS argued that marriage equality is a human rights and equal opportunity issue and therefore should be a matter for Australian law and our parliamentary system – not a popular vote.
It said denying people the right to marry based on their gender or sexuality is discriminatory, and places them unfairly as second class citizens.
Cichello says psychologists are committed via their code of ethics to the principle that all Australians should be supported to achieve positive mental health and full social inclusion.
"The APS supports full marriage equality for all people, regardless of their sexual orientation or gender identity, on human rights, health and well-being grounds – but not by means of a popular vote," Cichello said.
The Australian Psychological Societies statement of concern comes after several government MPs argued that concerns about the effect the plebiscite plan might have on the mental health of LGBTIQ Australians had been overstated.
Tim Wilson , the former Human Rights Commissioner, now Liberal member for Goldstein, told Parliament last month that he was alarmed by suggestions from Labor leader Bill Shorten that the plebiscite would lead to poor mental health outcomes.
"I am going to make this crystal clear: we are not victims, and I take exception to him implying we are." Wilson said during the debate over the plebiscite legislation.
During the debate National's leader Barnaby Joyce said LGBTI Australians should be insulted by suggestions that; "they are all precious petals".
Concern over the plebiscite has previously been raised by the Royal Australian and New Zealand College of Psychiatrists (RANZCP), leading mental health body beyondblue and Mental Health Australia.
Dr Michael Gannon, the President of the Australian Medical Association told SKY News in December that he believed the marriage equality debate
"I've got no doubt that there'll be some particularly untidy commentary in this area on both sides, but I reject the idea that the Australian people aren't capable, in their own hearts, of having a warm and human debate about an important societal issue." Dr Gannon said in September.
The Associations NSW President, Professor Brad Frankum, voiced a different opinion last month when it became clear the legislation was unlikely to pass the senate.
"The same-sex marriage plebiscite, if it had gone ahead, had potential for significant mental health harms for same-sex attracted people.
"The current system is discriminatory but the plebiscite would have doubled down on that discrimination.
"It had the strong potential to do more harm than good and I am glad we have managed to avoid it.
"Moreover, we don't need a plebiscite to tell us that discrimination is wrong," Professor Frankum said.