Azealia Banks apologises for hateful tweets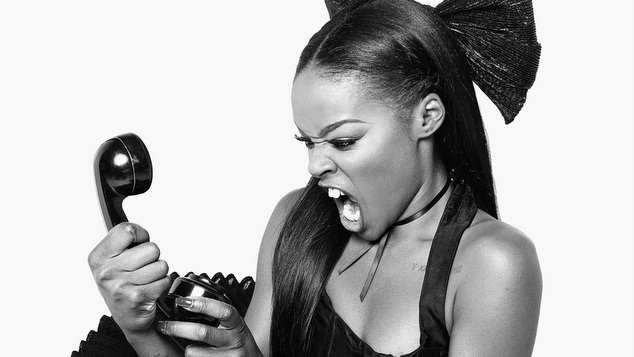 Recently known more for her aggressive Twitter tirades than her music, rapper Azealia Banks has apologised for her use of the word "f****t" in a lengthy Facebook post to her fans.
The musician has made headlines for her heated exchanges with Zayn Malik, Perez Hilton, Willam and the wider LGBTIQ community, often using homophobic slurs to get her points across.
In the post, Banks says she has realised the effect words can have, insisting the apology is sincere.
"Ok, I'm never saying the word F****T ever again," Banks begins.
"The amount of people that get hurt when i use the word vs. the amount of people I've said it to are just not worth it. Honestly… This isn't a cop out, its just me realizing that words hurt."
Banks explains that she feels the aggression stemmed from being defensive, having encountered many obstacles in her own life.
"By using those words I paint a picture of myself that isn't the true me. I paint the picture of my upbringings, my neighborhood, my pain, and my misfortunes… I paint the picture of someone who is used to suppressing things, and being defensive."
Banks ends by apologising to her fans for letting them down and for sticking by her.
"I know that you all want nothing else for me but to see me win, and I thank the many of you who saw the beauty in me and have stuck around this far."
Read the full post below and let us know what you think.
OIP Staff
H/T NewNowNext