Barnaby Joyce tells front bench to stop talking about gay marriage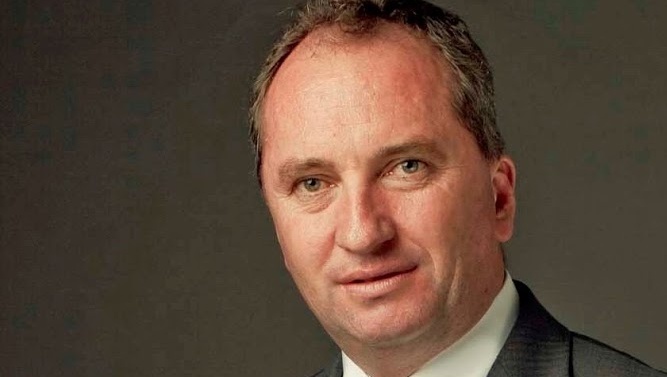 Deputy Prime Minister Barnaby Joyce has reportedly ordered front bench colleagues to stop talking about marriage equality describing it as an "Oxford Street issue".
The Australian has reported that Joyce blasted his colleagues for responding to "fringe issues" listing marriage equality as something they should stop talking about in interviews.
The Nationals leader reportedly met with front bench colleagues ahead of parliament resuming to warn them that giving time to "fringe issues" could derail the government.
"He said if we continue to be distracted by issues which only appeal to people in George Street and Oxford Street but not in the outer suburbs and the regions, things will not improve," said the Australian's source. "He then specifically raised gay marriage as an example."
It is believed that several Liberal MPs have threatened to resign if the Prime Minister allows any suggestion of a free vote on the issue of marriage equality to be heard.
The report follows the revelation that South Australian senator Cory Bernardi will decamp to form his own Australian Conservatives party and National's MP George Christensen issuing a warning over his loyalty being depended on the plebiscite policy being maintained.
On Sunday night the Prime Minister told 60 Minutes that the plan to hold a national plebiscite on marriage equality remained the coalition's policy.
OIP Staff