Beccy Cole keeps it honest for her West Australian tour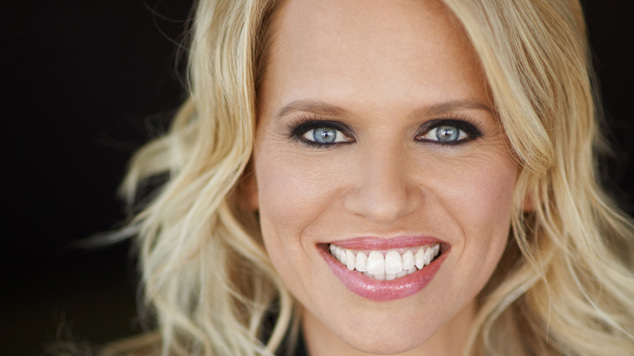 Out country star Beccy Cole is celebrating the release of her tenth album, 'Sweet Rebecca' and her autobiography 'Poster Girl' with an Australia-wide tour that hits WA this weekend. We caught up with Beccy to talk about honesty and Australia's country scene ahead of her whirlwind tour.
What have you been up to since we spoke last year?
I've released both an autobiography and an album, which is album number ten for me. It's great to still be doing it and have those double digits in my releases. The album is a pretty personal release really because I had written it just after my book so we were open to everything. There are no more secrets once you've written your autobiography!
How was the process of writing your autobiography for you? Were you just totally open about it?
Yeah, you have to be.  You can't be half-hearted with things like that. For me it's about being honest and that's what people love about singer-songwriters, they love it when you're honest and tell the truth and that's when all the good songs come out. You can't skirt around the truth when you're writing your autobiography, people do want the dirt, the nitty-gritty and everything in between.
Now that you've released 'Sweet Rebecca', how do you think your music has changed after ten albums?
When you start out, everybody else tells you what you should be singing but as you go on you realise yourself what is going to be true to you. People could say, "You've got a voice like Bonnie Raitt so you should do a song like this", you know. You start out in the beginning emulating other people and then as you go on you find who you are and so I think my later albums are more me than my earlier albums.
Who was it that inspired you to get into the country music in particular?
Definitely in the early days, my mother. She's a singer and I grew up watching her perform and I wanted to be just like my mum as corny as that sounds.
How would you describe the country music scene here in Australia?
I think it's very very strong. When you look at the CMC Awards this year in Brisbane, it was packed out at the actual awards, but then at CMC Rocks over the weekend they had about 49,000 people  and 7,000 campers so it's a very popular genre. There's a whole new wave of country artists pushing country music across the rock 'n' roll path and it's pretty exciting.
Have you encountered any obstacles being out on the Aussie country scene?
I'm very blessed in that I have very much established myself as a country singer and an artist prior to going and telling them about the real me. Just as I had hoped, I was very accepted and that to me is an absolute blessing.
Who are some of the up-and-coming artists on the country scene you've been watching?
There are so many! There's one from Gympie called Caitlyn Shadbolt – she's wonderful. Chelsea Basham, she's from WA and I think she's incredible. They're a couple of the young girls that I love as well as Christie Lamb, who won the New Talent Golden Guitar in Tamworth this year. There's some great bands too, the Adam Eckersley Band, I love the Wolf Brothers and I think these are all really names to watch in the future, they're going to be around for a long time.
You're touring all around WA in April – can fans expect tunes from your whole catalogue?
They can. We do a mix, we do predominantly songs from the latest album but we do a mix of songs that people want, that people over the years have always come along to my shows to see. You can't be selfish and just do all your new stuff, you've got to help them out and do what they come to see!
Catch Beccy Cole on the west coast this March/April starting in Geraldton (March 30), Bullsbrook (March 31) and in Perth at the Charles Hotel on March 31st, as well as shows at Ravenswood (April 2) and Busselton (April 3). For tickets and further information visit Beccycole.com
Check out our review of Beccy's autobiography 'Poster Girl' on our Bibliophile page.