Bibliophile | Fiona Palmer finds family in Sisters and Brothers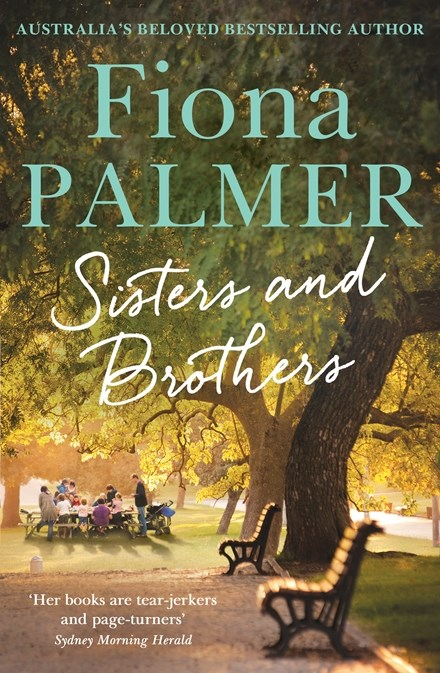 Sisters and Brothers
by Fiona Palmer
Hachette
Historically, marriage has been about social and economic stability. It was all about conserving the patriarchal lineage so that wealth could be passed onto the male bloodline. Conservative values about women keeping themselves pure before marriage and not having sex outside the marriage were strictly imposed on women, at least before reliable contraceptives were available and still in some cultures. Somehow these restrictions didn't apply to the males but before DNA testing could confirm a person's lineage, many offspring were brought up by people who couldn't claim parentage.
Now in his early seventies, Bill is having a few health problems. After the death of his wife, he relies on his only daughter Sarah as his health deteriorates. The narrative takes the reader back to Bill as a young man, living with his mother, tuning pianos, teaching piano and running the family music shop. The story also takes us back to times when, before marriage, sexual relations usually had to be clandestine, 18 year olds were disowned if they got pregnant, adoption was imposed on young mothers and infertile couples made suitable arrangements to secure a family.
As Bill recovers, we see into the hectic life of Bill's daughter Sarah. With a job on the local council, two children, her position on the school board and a husband who is mainly absent, she now has to spend time with her ailing father. When Emma, a Rockingham nurse with three children and a FIFO husband realizes she doesn't have the same blood group as her parents, she has to tell Sarah she has a sister.
But wait, there's more. Florist Adam and his partner Shane are trying to foster a child and Adam, who was raised by his mother, wants to find his father. Michelle lives with her cat, her garden and her cake decorating business which hasn't quite taken off. Adopted at birth, she too is keen to locate her birth parents. Driven by dialogue and action, five people from very different backgrounds are connected by secrets from the past.
Fiona Palmer grew up in and now lives on a farm in the tiny rural community of Pingaring, 350km east of Perth, with her two children. She had been a speedway driver for seven years but now spends her time writing fiction and had nine bestselling novels to her name. Her last book, Secrets Between Friends, was a top ten national bestseller.
Lezly Herbert
 After some new books? Head to the Book Depository