Bibliophile | The future is a floating junkyard in Jay Kristoff's LIFEL1K3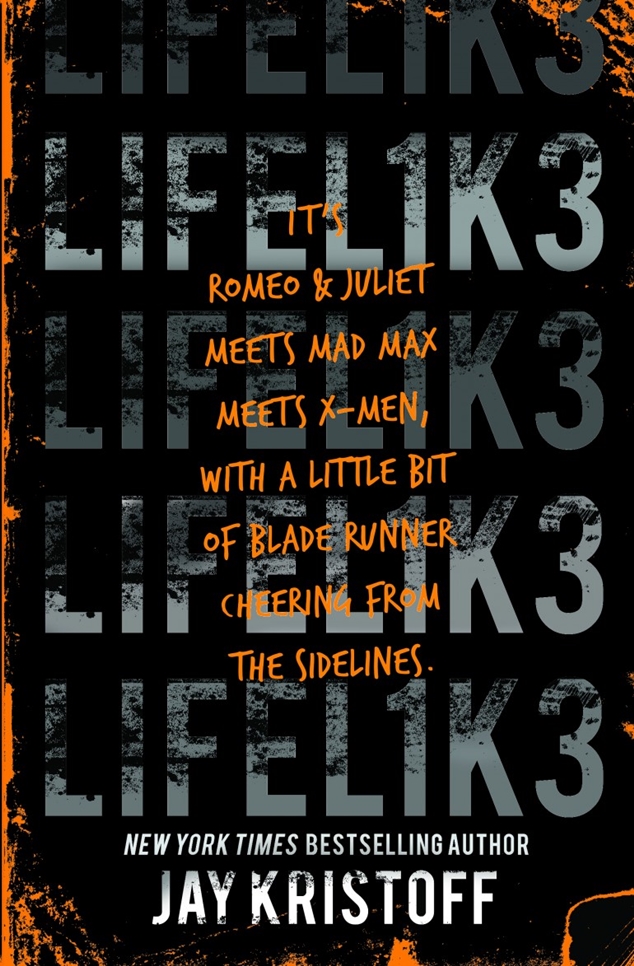 LIFEL1K3
by Jay Kristoff
Allen & Unwin
Jay Kristoff grew up in Perth but when he realized that good bands didn't tour here, he relocated to Melbourne. After several years in a rock band, he realized that just looking the part didn't make you a star. He wrote his first novel on his lunch breaks at advertising agencies in secret, which was just as well because it didn't sell. His second book did though and The Lotus War series won several awards and has been published in 14 countries. Then The Illuminae Files that he co-wrote with Amie Kaufman has been optioned by Brad Pitt's production company.
Lifelik3 is the first book in a new series, set on a floating junkyard beneath a post-apocalyptic radiation sky. Futuristic seventeen year old Eve lives with her grandfather in Dregs, an island that severed from Kalifornya in Yousay after a huge earthquake. It's not a good day for Eve. Undefeated eight times in the War Dome battles she has just watched the robot gladiator she built be destroyed, lost all her money to the bookies, discovered that she is a 'genetic deviant' and has the puritanical and mega-violent Brotherhood wanting her dead.
"She looked out through the view from Turret Northeast-1 … she could see a small army of Brotherhood boys, dolled up in their red cassocks and tromping toward Grandpa's house. Oldskool assault rifles and choppers in hand. Scarlet banners set with the image of their patron St Michael, waving in a rusty wind. And marching in the vanguard, absorbing the withering hail of auto-turret fire, came fifty-ton Spartans."
With her best friend Lemon Fresh and robotic sidekick Cricket, she finds an android named Ezekiel at a crash site. These androids are so close to humans, they call them lifelikes. When they thought they were better than their makers and didn't have to obey Azimov's three robotic laws a couple of years ago, they rebelled and were outlawed. This was a pity because they were almost flawless and could regenerate … as the trio find out when they drag Ezekiel back to Eve's workshop.
Cutting to the chase, Eve and her companions are forced to trek across deserts of glass (what happens when incredible heat is applied to sand) to Babel to try to piece together the secrets behind Eve's fractured memories. The journey across the paradise lost is full of mythological and historical references and has aptly been described as "Romeo & Juliet meet Mad Max meets X-Men, with a little bit of Blade Runner cheering from the sidelines."
Lezly Herbert
 After some new books? Head to the Book Depository