Bibliophile | Jackie Chan's best advice? Never Grow Up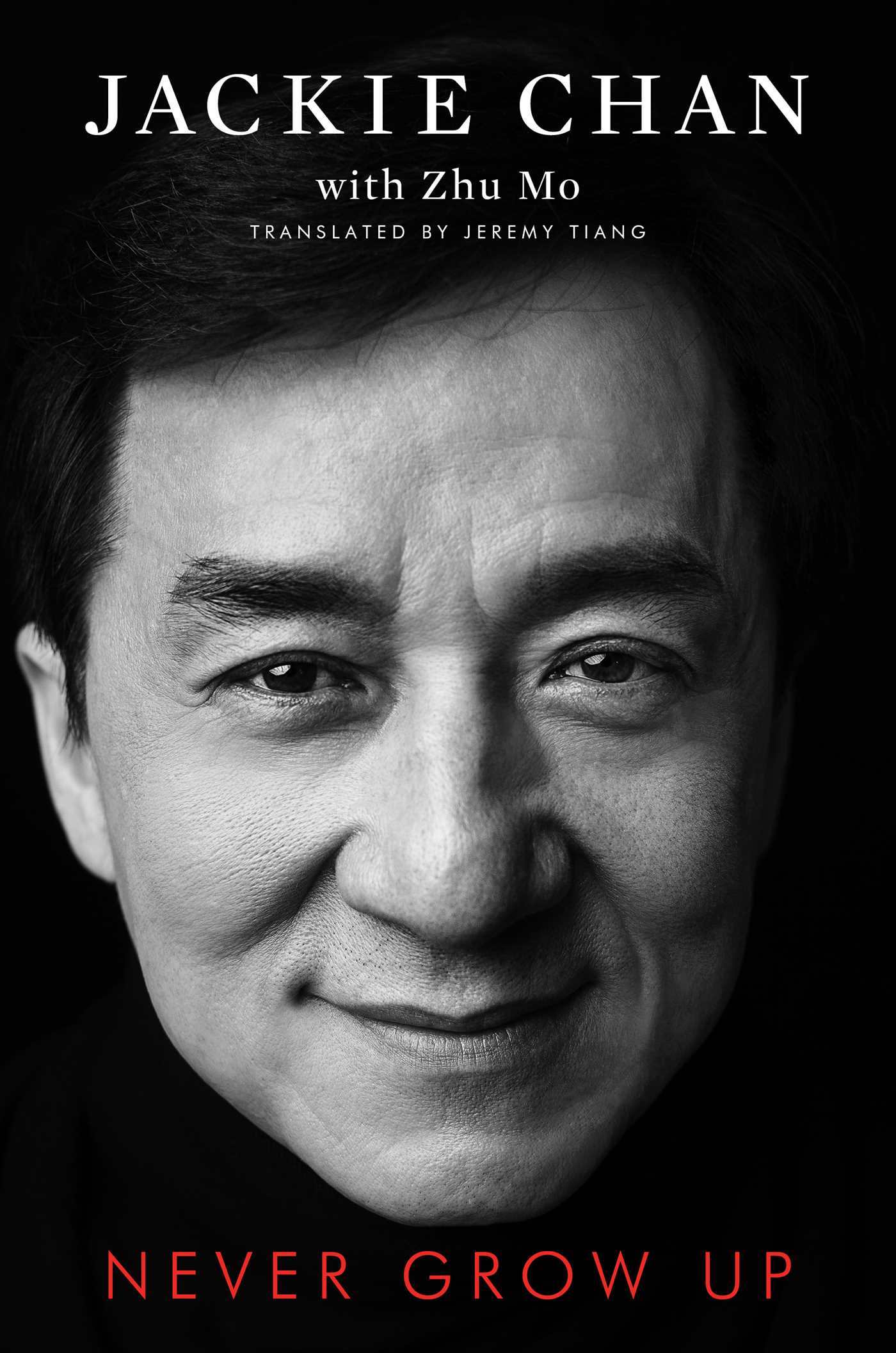 Never Grow Up
by Jackie Chan with Zhu Mo
HarperCollins Publishers
After 200 films in 56 years, Jackie Chan received an honorary Academy Award in 2016. From a junior stuntman on Bruce Lee's Enter the Dragon to the voice of Kung Fu Panda, generations of moviegoers know him for his acrobatic fighting style, comic timing and dangerous stunts. They also know him for not taking himself too seriously and including bloopers over the final credits.
Born in Hong Kong in 1954, he hated school from an early age. At seven, his parents enrolled him in a drama academy which taught martial arts and he never learned to read, write or do maths. Co-author Zho Mo spent 3 years with Jackie to collect his stories as he reflects on the paths his life has taken him, the mistakes he has made and the lessons life has taught him.
Determined not to follow in the legendary Bruce Lee's footsteps, he tried to find his own way – although in the early days as a stuntman, it was "a cycle of training, waiting for work, shooting a film, getting beaten up". After fifteen years of hard training, he became an overnight success, and then found it difficult to adjust to the fame. Going to America put a dent in his out-of-control ego and he returned to Hong Kong ready to direct and star in his own films.

Always performing his own stunts, he says that audiences know he is taking the risks and endangering his life. "In every film, I get beaten up badly. I have no image to protect and don't mind looking hideous on screen. I play everyday men with problems and imperfections – not the sort to start a fight first, but, when backed into a corner, they'll battle to survive."
It is humbleness that shines through all his accounts, including his brushes with death on and off film sets. Jackie considers himself just an ordinary person who dared to do extraordinary things. He eventually brought his own stunt team to Hollywood where they were considered reckless compared to the Americans with their motto of "we don't ask why, we just do or die".
In this exciting account of his life so far, Jackie says the secret to his youthful energy is that he is still a little boy at heart. He hasn't stopped contributing to the world and The Jackie Chan Foundation is the only one in the world that doesn't divert any of its donations to administrative costs – but I suppose that is another book!
Lezly Herbert
 After some new books? Head to the Book Depository