Bibliophile | 'The Honeymoon' takes a dark turn in Kate Gray's latest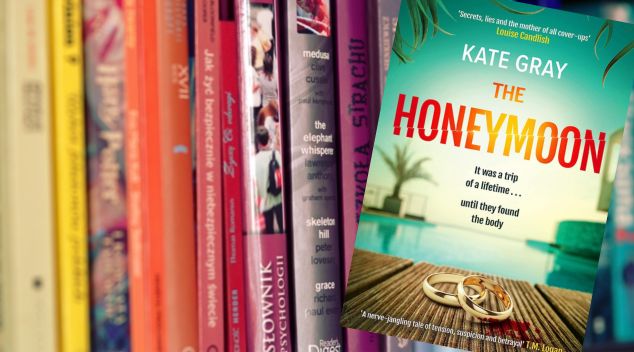 The Honeymoon
by Kate Gray
Welbeck
Bali was the perfect place for a honeymoon, until a huge storm rolled in and dropped a month's worth of rain in two hours when it wasn't even the rainy season. The sudden change of weather had caught everyone off guard and a surprising amount of people were out in the wet and blustery conditions.
One of those people was an expat British man who was found at the foot of a viewing platform that was just metres away from the Indian Ocean. It was midmorning of the next day when he was found and the sun had done no favours to his quickly decomposing body, but there was enough evidence to indicate that his demise was no accident.
One of the honeymooning couples, Erin and Jamie, were celebrating their last night in a much sort-after restaurant overlooking the water – the Blue Fin. There had been a nasty incident between Erin and that very same British expat, and Jamie had gone back to their hotel room with a sudden headache.

The other honeymooning couple, Sophia and Mark, had been dining with Erin and Jamie, as Erin and Sophia had struck up a friendship only that day beside the pool while their husbands were elsewhere on the holiday island.
Sophia didn't disclose anything to the newly acquainted couple but she had just lost her job as a senior crime correspondent for a national tabloid the week before her wedding. Working at a regional newspaper, she was desperate to prove that she didn't deserve to be fired.
Not an ideal way for either woman to start their married life and, as they take turns to narrate their lives after returning to London, they both unearth secrets and lies that show they didn't really know the men they were married to … and when murder is involved, there is only so much deception a marriage can survive.
Lezly Herbert
---

You can support our work by subscribing to our Patreon
or contributing to our GoFundMe campaign.