Broadway legend Carol Channing dies aged 97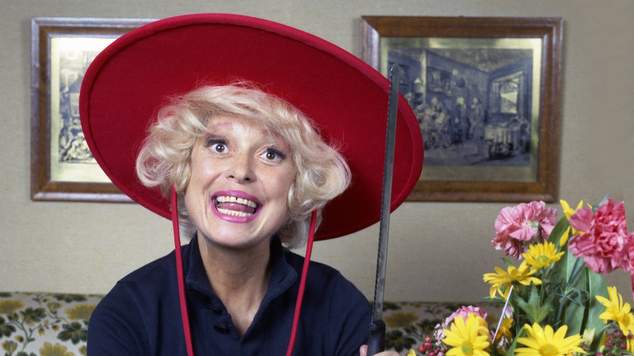 Actress Carol Channing, star of stage and screen, has passed away aged 97.
Channing was best known for her starring role in the musical Hello Dolly. She was the first actress to play the iconic role of Dolly Levi when the show opened on Broadway in 1964. She won the Tony award for Best Actress in a Musical for her performance.
Channing's Broadway career began in 1949 with a starring role in Gentlemen Prefer Blondes, and she returned to playing both this part and the role of Dolly Levi many times throughout her career.
In the world of film she won the Golden Globe for Best Supporting Actress in a Musical, and was nominated for an Oscar, for her role in the screen adaptation of Thoroughly Modern Millie. 
The actress appeared on stage, in film and on television for decades, she always sported her distinctive blonde hair and uniquely quirky voice. In 1993 she poked fun at herself during a cameo on the TV series The Nanny – in the show Broadway producers are looking for an instantly recognisable star, Channing appears breaking into her signature Hello Dolly, but producers dismiss her before she gets through the opening line.
For many younger people they know Channing as someone who was often parodied by other performers, drag queen Pandora Boxx mimicked the actress while playing the Snatch Game on RuPaul's Drag Race, and Whose Line Is Anyway performer Ryan Stiles has also often parodied the actress.
Channing was married four times and had a son. She was a survivor of Ovarian cancer. Back in 2011 Channing spoke exclusively to OUTinPerth about her experiences of tackling cancer.
"Don't let the idea or thought of illness stop you from doing what you can or want. Don't let anyone convince you to slow down or stop," Canning told us.
"Activity is so important. I don't recall the treatments or physical changes I went through anymore; just how much the love and support I got from others played such a huge part in my healing. I can also say that I was lucky to have been diagnosed early."
Carol Channing passed away at her home in California from natural causes, she would have celebrated her 98th birthday at the end of the month.  
OIP Staff, Image: Allan Warren published under a Creative Commons Attribution-Share Alike 3.0 Unported license.