Review | Dip your toes into the cool waters of 'Cabaret Le Papillon'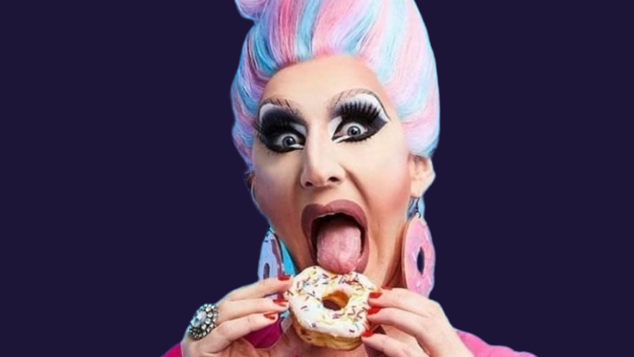 Cabaret Le Papillon | Season Ended | ★ ★ ★ ½ 
Cabaret Le Papillon, produced by Whisky A'more, was created for burlesque and cabaret newcomers to explore their crafts on a public stage in a safe space. Since 2018 Whisky has produced show after show of burlesque, drag and cabaret line-ups, making space for a diverse selection of talent. Celebrating 5 years this year, Cabaret Le Papillon has become a staple of Fringe, and for many amateur performers is their first Fringe appearance.
The rotating cast is a testament to the expanse of talent we have here in Perth, and Whisky expertly curates a varied line-up of burlesque, drag, cabaret and more, giving audiences a taste of Fringe and what is has to offer. Add in some not-so-local performers, a few special guests from our Perth scene, and an international headliner, Whisky maintains a professional production that celebrates performance in many forms.
Whisky opens the show, looking every bit the burlesque babe we have come to expect. Stepping out of the spotlight and onto the mic as host for the evening, Whisky kept the audience engaged between each routine, while her stage assistant Roxanne energetically cleaned up – and set up – for the performers. We got exactly what was promised – a mixed bag of Fringe talent.
Of course, with amateur performers you can expect that not every act will entertain the same way – what was very obvious though was the energy and enjoyment that every performer had in their time on the stage. Highlights included the energetic burlesque of Vivacious Venus, who opened the show celebrating queer sexuality with panache (and without a nerve in sight); skating sensation Quadish, who had us cheering and gasping at their roller-antics with a contagious smile and fun-loving attitude; and Bess, who had her calisthenics training on display with epic extensions and a tongue-in-cheek parody of what a "real" physicist looks like. The audience was loud from start to finish – a sure-fire way to know they enjoyed themselves. Finishing on a high note – literally and figuratively – was headliner Anita Wiglit, keeping it camp and entertaining – and interactive for the unsuspecting front row!
The perfect show to start a Fringe journey, Cabaret Le Papillon is well placed at the start of the festival, and a great warm-up for the month ahead. If you're wanting to dip your toes in the waters of cabaret, or if you're looking for a show that's a mixed bag of talent, you've found the right show to add to your planner – and bookmark for next year.
This show's season has ended, but you can find more from the world of cabaret and burlesque at fringeworld.com.au
Kiera (they/them) is a passionate arts creator and consumer, especially in the fields of cabaret and burlesque. Combining 20+ years of arts experience with numerous research and education-based qualifications, they enjoy sharing their knowledge and experiences.
---

You can support our work by subscribing to our Patreon
or contributing to our GoFundMe campaign.